Dennis Uhnavy
Dennis started REFLECTIV Advisors after a 30-year career helping organizations develop their team members and thrive during periods of change. 
Dennis helped his former employer achieve Training Magazine's Training Top 10 Hall of Fame award. There he designed a corporation-wide career journey program that helped employees uncover their career ambitions. Today, Dennis' objective is to help his clients achieve career satisfaction; in whatever way they define it. He enjoys working with people at all levels and career interests and tailors his approach to the unique needs of each client.
Dennis holds a Master of Education, and a bachelor's in communications. Dennis is also an ICF certified coach and has a specialization in positive psychology.
Education and certifications
Master of Education, Wayne State University
Bachelor of Arts, Communications, Wayne State University
Professional Coaching Certification, UC Davis
Positive Psychology Specialization Certification, University of Pennsylvania
ACC Coach Credential, International Coaching Federation
REFLECTIV Advisors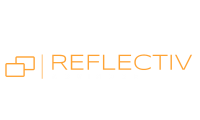 Like all services we provide, reflection is at the heart of career coaching. Through reflection, you'll uncover your skills, interests, and values, which we'll align into a career plan and journey map. Clients also come away with actionable tactics to fulfill their plan, such as personal branding, networking strategies, search strategies, resume development, and interviewing skills.
Our approach supports those new to their career, contemplating a change, or trying to optimize their current situation.
Available Coaching Methods 
Virtual (via video conferencing and phone)
Career stages
Entry-level, Mid-Career, Executive, Career Moves, Leadership Turns, General Coaching
Industry
All industries with emphasis on Professional Services, Financial Services, Healthcare, Automotive, Tech, Non-profit, and Startups
Contact
Website: https://reflectivadvisors.com/ 
LinkedIn: https://www.linkedin.com/in/dennisuhnavy/
Email: duhnavy@reflectivadvisors.com 
Phone Number: 248.346.3540
Member benefits offered 
All Association members (Cal Aggie Alumni Association, Aggie Parent and Family Association, Student Alumni Association and Retiree Center members) are eligible to receive 20% off any career coaching package or 15% off a la carte services. 
All clients interested in one-on-one coaching receive a complimentary consultation to explore coaching goals and match.