SueAnn Freeman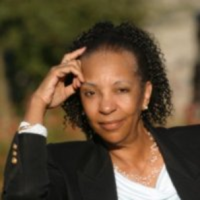 SueAnn is the Principal Executive and Leadership Coach at Active Coaching Techniques. In her role as a coach, she specializes in the conversations you have to ensure that their impact meets your intent. She recognizes that both success and failure begin and end in the quality of the conversation whether speaking in-person,  on-line or writing. She engages clients in role playing important conversations utilizing her expertise as a labor negotiator, employee relations manager, arbitrator and mediator in order to develop sustainable skills for successful interviews, performance/bonus conversations, plus the complex skills of salary/benefit negotiations while building leadership skills and influence down, across and up within organizations. She also recognizes that the first and most important conversation is with oneself about what is really desired out of career and life.
Education and Certifications
BA, Sociology , San Francisco State University
MA, Leadership, Saint Marys College
Certified Leader Effectiveness Trainer (LET) Gordon Training International; Certified Mediator, Sacramento Mediation Center/California Lawyer for the Arts.
Certified Professional Co-active Coach (CPCC) through the UCD Extension &Co-Active Training Institute
Credentialed by Internal Coach Federation (ICF) as a Professional Certified Coach (PCC)
Board Certified Coach (BCC) Center for Credentialing & Education
Certificate in Emotional Intelligence, Advanced training in Conversational and Narrative Intelligence
Positive IQ Coach
Certificate in Labor & Employee Relations UCD Extension 1984 Joint Certificate in Coaching UCD Extension & Co-Active Training Institute 2007
Active Coaching Techniques

Available Coaching Methods
In-person, Online, Telephone 
Career stages
Entry-level, Mid-career, C-Suite, Career Pivot, Management, General Counseling/Coaching
Industry
Government, Nonprofit, Private organizations,Information and Telecommunication Technology, Health, Medical, hospitals, Science, Building Trades, Transportation , Social Services and Small Business.
Contact
Website: https://activecoachingtechniques.com/
LinkedIn: https://www.linkedin.com/in/sueannfreeman707b735/
Email: SFreeman@activecoachingtechniques.com
Phone Number: 916-714-1764 
Member benefits offered
All Association members, inclusive of the Retiree Center, are eligible to receive a complimentary 15-minute initial coaching session.
 All Association members, inclusive of the Retiree Center, will receive 20% off career coaching services