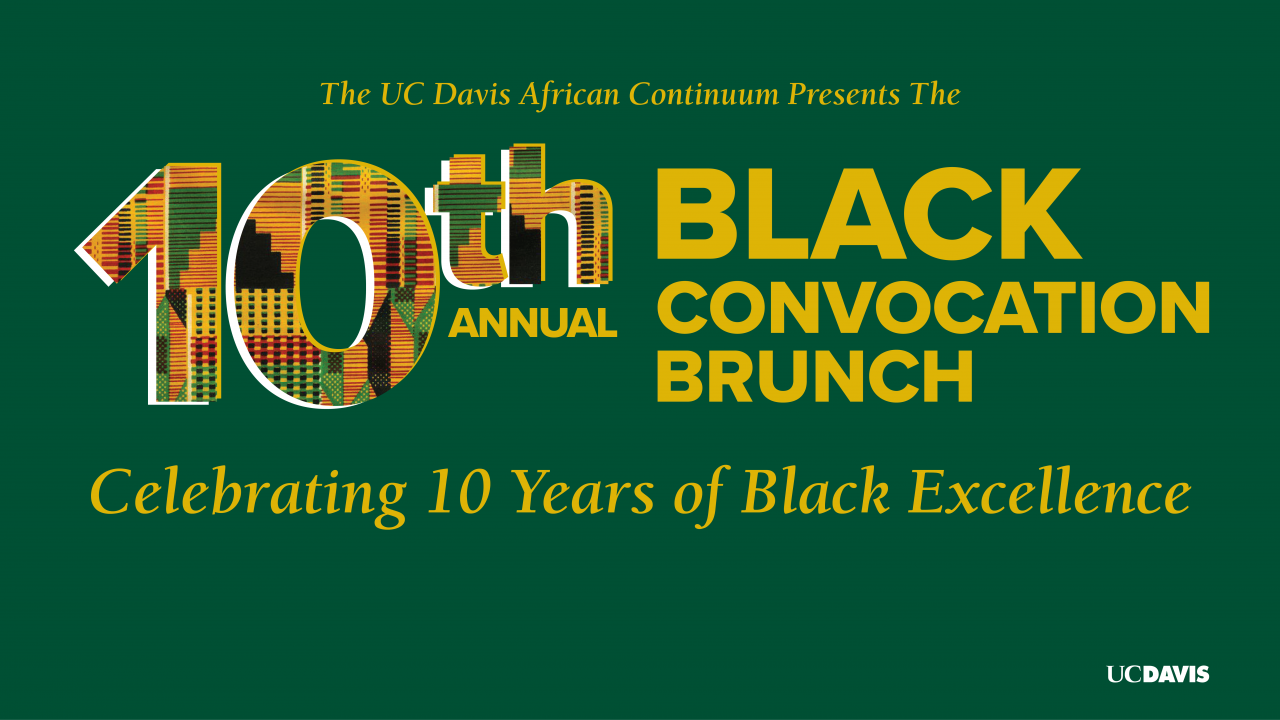 Location
UC Davis Activities Recreation Center
On behalf of the African Continuum, a collective of UC Davis staff, faculty, students and alumni, I am extending an invitation for you to join us for the 10th Annual Black Convocation.
As part of our ongoing efforts to set a tone of academic excellence and achievement, we will be holding the Annual Black Convocation on Saturday, February 1, 2020. This years event will allow students, faculty, staff and alumni to celebrate the accomplishments of our community.
Direct questions about this event to Lori Fuller.
Tags