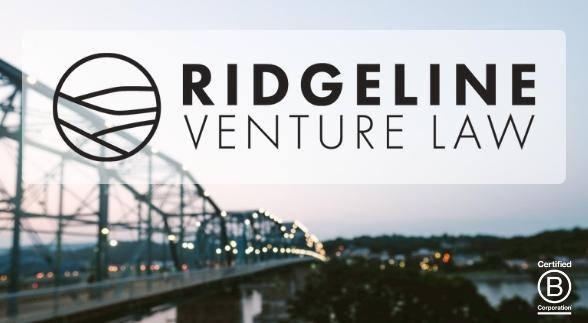 Building Today's Company for Tomorrow's Economy
Ridgeline Venture Law is a Tennessee-based business, intellectual property, and technology law firm. We're Tennessee's only B Corp® law firm, currently recognized as a Best for the World Honoree.
800 Market Street
Chattanooga TN 37402
(423) 708-5310

230 E. Broad Street STE 201
Cookeville TN 38501
(615) 997-0723
LinkedIn: https://www.linkedin.com/company/rockridge-venture-law
Kevin Christopher is the principal of Ridgeline Venture Law, founded as Tennessee's first B Corp® law firm and a 2018 Best for the World Honoree. Prior to founding Ridgeline, Kevin spent 10 years in the San Francisco Bay Area working within startups, and in the commercialization of biotech and energy technologies from UC Berkeley and Lawrence Berkeley and Lawrence Livermore National Labs. Kevin is a registered patent attorney, mountaineer, published poet, regularly smitten husband and father, and board member to various environmental and social impact nonprofits.
Address
Ridgeline Venture Law
800 Market Street
Chattanooga TN
37402
United States