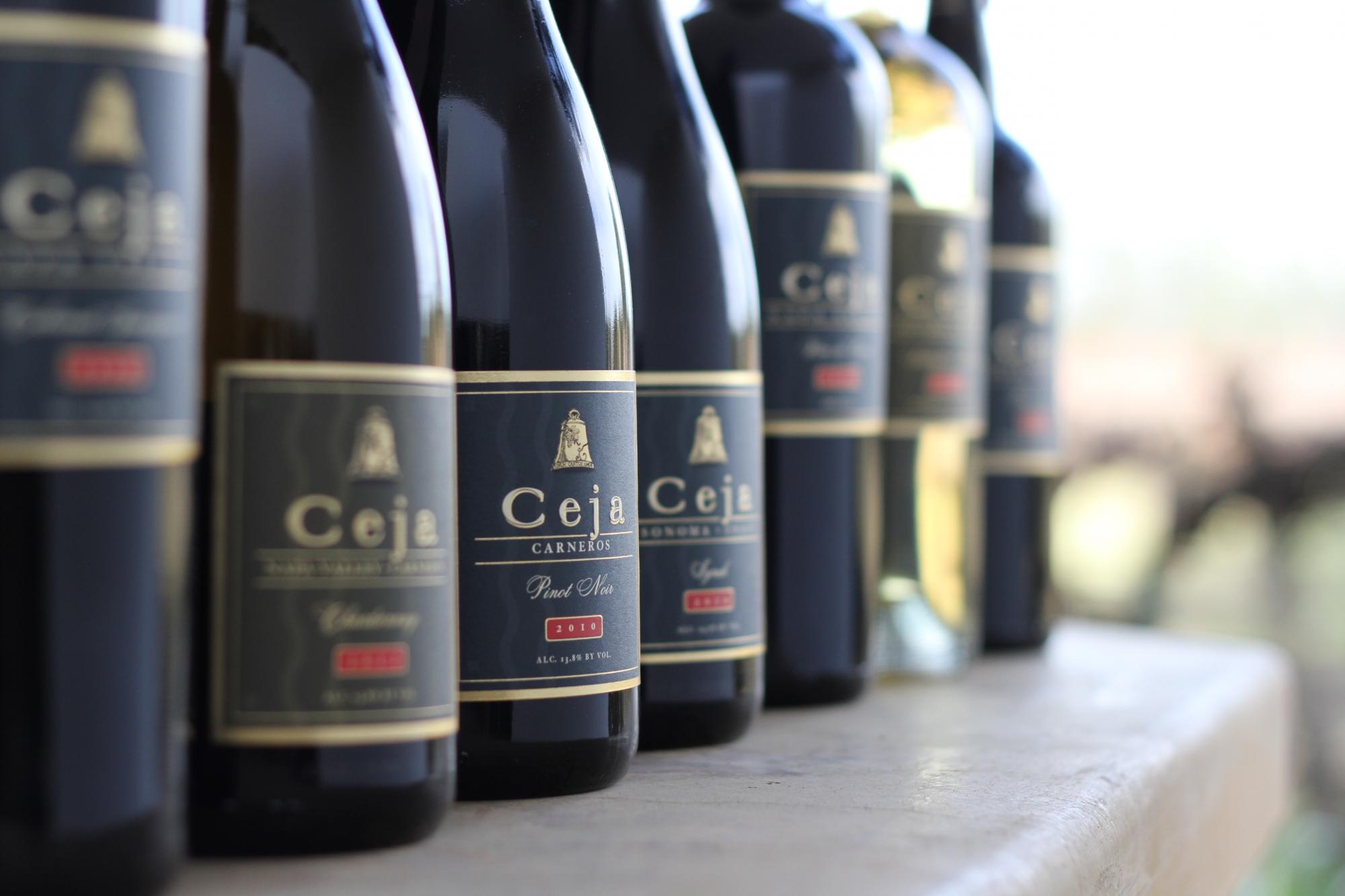 Welcome to Ceja Vineyards
Ceja Vineyards is an ultra premium Latino family owned winery founded by Amelia, Pedro, Armando and Martha Ceja – first generation Mexican-American winegrowers in the Napa and Sonoma Valleys. Our dedication to sustainable agriculture and the gentle handling of the grapes in the cellar can be tasted in every sip of our estate Pinot Noir, Chardonnay, Cabernet Sauvignon, Merlot, Sauvignon Blanc, Syrah, blends and Dulce Beso late harvest white wine.
Please join us for a glass of wine! 
Address
Ceja Vineyards
22989 Burndale Road
Sonoma CA
95476
United States