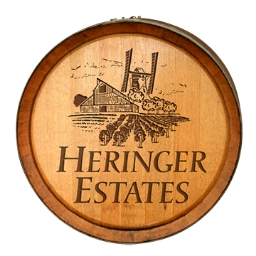 Family farming together since 1868 in Clarksburg, CA

The family honors its agricultural legacy through sustainable stewardship of the land, while embracing the excitement of today and the promise of the future with over 24 different grape varieties.
Surrounded by the cooling waterways of the Sacramento River Delta is the rich farmland of the Clarksburg appellation.
Weighted drawbridges and swing bridges give access to the lush lands bordered by Interstate 5 on the east and the Sacramento Deep Water Channel on the west. Small towns dot the riverside and wine grape vineyards nestle among the farmlands of row, field and orchard crops. The northern appellation border parallels the town of Freeport, while the southern border runs along Twin Cities Road, extending to the Sacramento Deep Water Channel. Warm summer days and cool breezy nights represent the climate in the Clarksburg appellation during the long, dry growing season. This is the picturesque setting of Heringer Estates Family Vineyards and Winery. 
Address
Heringer Estates Family Vineyards & Winery
37375 Netherlands Road
Clarksburg CA
95612
United States