The Cal Aggie Alumni Association each year recognizes alumni and friends who have provided extraordinary service to UC Davis, their professions and communities.
At this event, six alumni and one friend of the university are honored in seven categories, including: 
The Jerry W. Fielder Award
Outstanding Alumnus
Distinguished Achievement
Young Alumnus
Emil M. Mrak International Award
Aggie Service
Distinguished Friend of the University
Read about each category here. 
Nominations are closed for this year, thank you for your submissions!
View last year's event
2021 Distinguished Awardees
We invite you to join us in congratulating our award recipients by sharing a personal message or photo. Please click on the name of the award winner below to share your well wishes!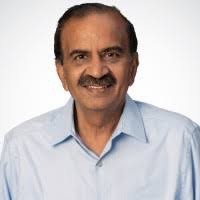 This Silicon Valley entrepreneur has contributed significantly to his profession in disruptive innovation and to UC Davis. He attributes much of his success to the mentorship, education and opportunities he received during his graduate studies.
Jain spent 23 years with Cisco Systems, launched five successful startups and most recently co-founded a cloud and enterprise data center startup, Pensando Systems, where he serves as CEO. Last year Pensando earned the No. 4 spot on Business Insider's list of "Enterprise Startups to Bet Your Career On." 
He has contributed his industry knowledge and experience while serving on the College of Engineering's Computer Science Advisory Board, advised students on entrepreneurship, brought his recruitment team to UC Davis and mentored fellow Aggies. He is a member of the Chancellor's Board of Advisors.
In 2018, Jain and his family established the Prem Chand Jain Family Presidential Chair for Innovation and Entrepreneurship in the College of Engineering by committing a $1.5 million gift to promote innovation and entrepreneurship among UC Davis undergraduate and graduate students.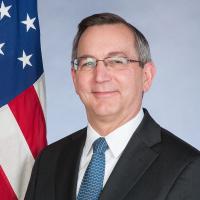 Scot Marciel's work in public service began during his time at UC Davis, where he majored in international relations, and grew into a career in the Foreign Service, where he has tackled some of the world's most pressing challenges over the last 36 years.
He served as ambassador to Indonesia and Myanmar, and before that as deputy assistant secretary of state for East Asian and Pacific affairs, during which time he also served as the first U.S. ambassador to the Association of Southeast Asian Nations. He was the driving force behind the renewed U.S.-Indonesia Comprehensive Partnership.
Throughout his international endeavors, Marciel has remained connected to UC Davis by using his platform as an ambassador to support UC Davis faculty in advancing their research. He has also welcomed meetings with senior university administrators to strengthen UC Davis' connections in Indonesia and Myanmar.
Marciel takes a holistic approach to addressing the most critical issues faced by the world and embraces the principles of diversity, equity and inclusion to sustain a culture of mutual respect.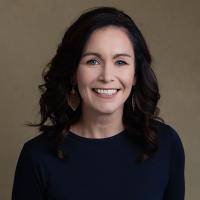 A veterinarian and virologist, Kimberly A. Dodd became the director of the National Veterinary Services Laboratories' Foreign Animal Disease Diagnostic Laboratory less than three years after graduating from the School of Veterinary Medicine.
Dodd safeguards animal health in the United States and is recognized nationally and internationally, as a leader in the diagnosis and response to high-consequence animal diseases. She is the first member of the Animal and Plant Health Inspection Service to be appointed to the Senior Science and Technology Service by the secretary of agriculture.
She maintains her UC Davis ties through collaborations with the California Animal Health and Food Safety Laboratory and the One Health Institute. She champions efforts to develop the next generation of scientists; in addition to establishing a national training program for graduate and veterinary students, she serves as an invited reviewer for graduate research fellowships. 
Dodd is an accomplished scientist with strategic leadership qualities that were quickly recognized by national organizations such as the U.S. Department of Agriculture and the Centers for Disease Control and Prevention, where she has made significant contributions to animal and public health.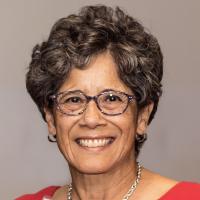 A longtime supporter of UC Davis and the Latinx community, Caroline Cabias has established two endowments to support student scholarships and improve educational access opportunities.
Cabias held several management and leadership positions in California state government as a career executive appointee, retiring from the Board of Equalization where she served as chief financial officer, managing the board's $500 million operating budget. She was a founding member of CAFE de California, the largest Latino employee advocacy association in state government.
She is co-chair of the Chicanx Latinx Alumni Association and a former member of the CAAA Board of Directors. She serves on the UC Davis Foundation Board and the advisory board of the Mondavi Center for the Performing Arts.
She also serves as co-chair of the César Chávez Youth Leadership Conference, held annually at UC Davis, bringing in approximately 2,000 students, parents and community leaders every year. Cabias works to ensure that all students, regardless of background, have an equal educational opportunity, and to break the cycle of poverty — values that reflect UC Davis' commitment to elevate diversity, equity and inclusion across the university. 
Cabias is a board member of the Sacramento Hispanic Chamber of Commerce and a co-founder of the Latino Economic Council of Sacramento.