The Cal Aggie Alumni Association board of directors is a group of alumni volunteers who lead the organization in its service to UC Davis and its alumni. Leadership provided by the board is essential to the successful implementation of programs designed to accomplish the alumni association's mission: "To enrich the lives of alumni, students, families and friends worldwide, and develop lifelong ambassadors for UC Davis."
The CAAA Board of Directors works to establish policy, develop goals and objectives, assist with long-range planning, and monitor alumni association finances. Board members are elected for two-year terms with a three term limit and participation is open to all CAAA members. 
From our leadership
Fellow UC Davis Alumni:
Our Cal Aggie Alumni Association Board of Directors are a talented and diverse group of alumni.  We share our personal insights, knowledge, and experiences to help guide our Association to enrich the lives of UC Davis alumni, students, parents, families and friends worldwide.
This past year has been challenging with the COVID-19 pandemic significantly altering how our Association connects with UC Davis alumni.  However, through these challenges, we have learned, adapted, and evolved as an Association. Now and in the future, we will apply what we learned from the challenges we faced to better serve and connect with our alumni.
There are many goals that we have accomplished including launching our new committee structure, identifying and creating new ways to connect with students and new alumni, and also identifying how our Association can continue to generate additional support to fuel our engagement efforts. Your participation and support will help our Association tackle these goals to continue to serve our diverse and broad community.
We are excited about the future of the Cal Aggie Alumni Association and look forward to seeing you – on screen or in person – at a future event.   Thank you for supporting your Cal Aggie Alumni Association!
GO AGS!

Charles Melton
President 2020-2022
Class of 2008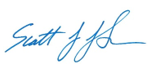 Scott Judson
President-Elect 2020-2022
Class of 2009, J.D. '12
Call for applications
We are always looking for alumni volunteers with a demonstrated commitment to UC Davis and CAAA. Please contact CAAA at alumni@ucdavis.edu with any questions about serving on the board of directors.  We accept applications year-round.  Applications received by November 30, 2021 will be considered for the fiscal year beginning in July, 2022.
To volunteer for a committee, click here.