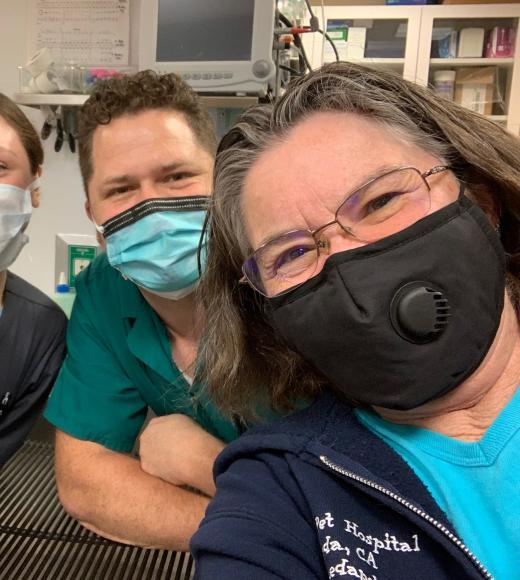 Bio
For many of us staying at home, an essential action might mean taking our pet to the vet. For Karen Buchinger '83, D.V.M. '88, an essential action means ensuring we can still do so.
The owner of Alameda Pet Hospital is taking special measures to keep her clinic open during California's statewide stay-at-home order. "We offer curbside pickup of a pet to allow treatment inside the building without clients, and our staff wear PPE," Karen said. "Clients are invoiced over the phone as the pets are returned to them."
Karen said the clinic's income has decreased by 25% since stay-at-home measures began. Nevertheless, she is determined to keep her staff employed by dipping into her savings and cutting her salary.
"My education at UC Davis has allowed me to prosper and I hope other Aggies feel the same way during these challenging times. I'm grateful I have been able to serve my community and provide livelihoods for many people," she said.
Thank you, Karen!
How are you helping? Tell us your story
Tags