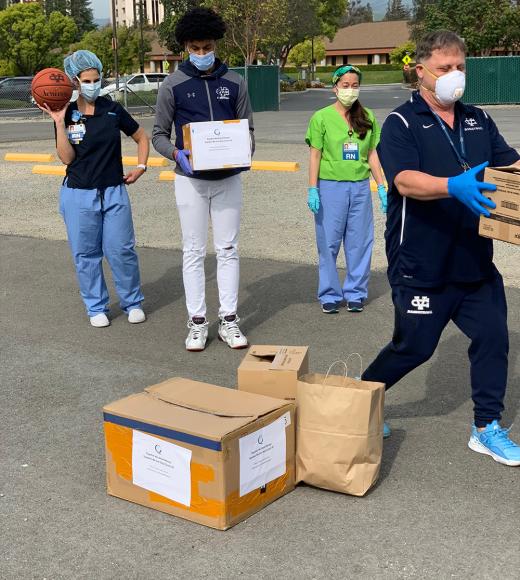 Bio
In the fight against COVID-19, former Aggie football player Mark DeLuca '91 is dishing out essential assists to local health care workers.
The San Jose high school basketball coach has asked area high school players, coaches, parents and referees to meet the #boxoutcovid19challenge — a drive to donate protective personal equipment for health care workers. To date, the challenge has collected over 12,000 masks and gloves.
"I think as an Aggie it was ingrained in us to help your community in times of need. We should be so grateful for our health care workers and their service to our communities."
Thank you, Mark!
How are you helping? Tell us your story
Tags