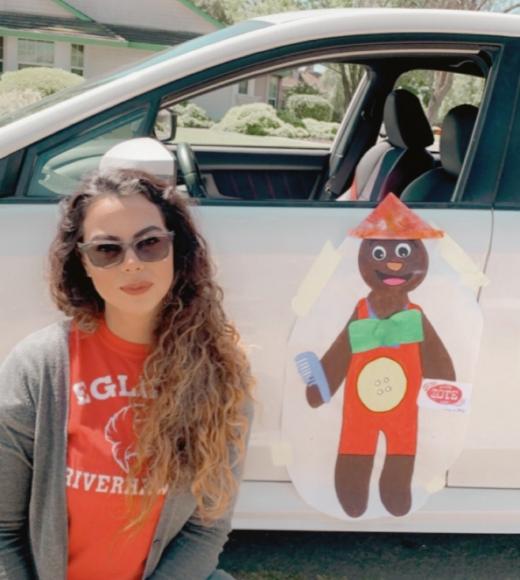 Bio
Elia Ocampo '14 felt hopeless last month: At home recovering from surgery, she couldn't get out of bed to buy food for her kindergarten-age son. The single mother ended up back at the UC Davis Medical Center for post-surgical care.
"Being admitted to the hospital during this pandemic has been scary, but seeing how hard everyone was working to keep the hospital clean prompted me to start making masks for my doctor and nurses at the Cancer Center," she said.
Elia is now able to work return to work as a bilingual paraeducator, offering junior high students support though distance learning in both English and Spanish.
"If I can do anything, no matter how small, to alleviate someone's uncertainty and fear, it means I've done my job as an Aggie," she said.
Thank you, Elia!
How are you helping? Tell us your story
Tags