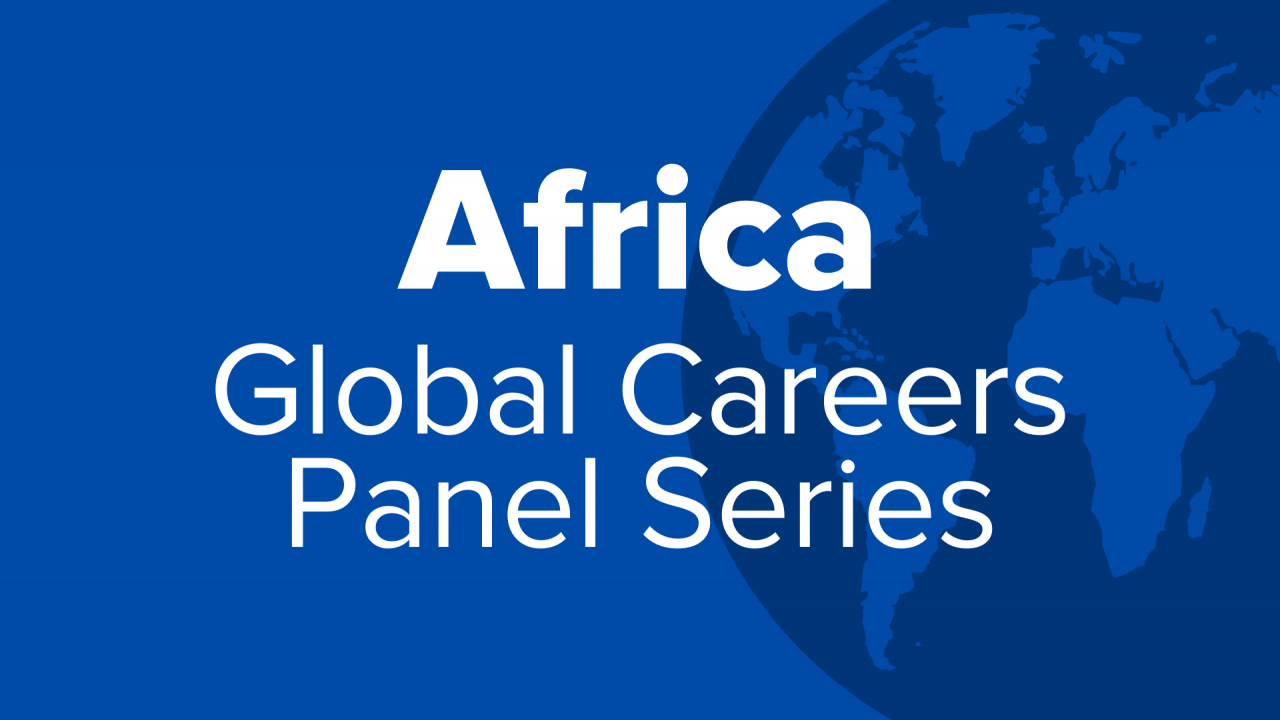 Join us for the Africa panel in our Global Careers Panel Series. At this panel, you will hear from leading professionals about their careers across Africa. If you are not able to join us for the live panel, be sure to register so you can have a recording of it sent directly to your inbox.
Date: Thursday, November 19
Time: 9am-10am PST
Panelists
Beryl Birgitta Payet
Seychelles
Miss Beryl Birgitta Payet is a communications and electronics engineer with a master's degree in Engineering Business Management from the University of Warwick, UK. Miss Payet is the Director for Policy, Strategy and Research with the Department of Information Communication Technology (DICT), the Broadcasting and Telecommunications Regulator of Seychelles. She is passionate about achieving gender equality and empowering all women and girls through ICT. She volunteers with SYAH-Seychelles, a youth-led non-governmental organization, where she has led numerous events to empower women and girls through coding and robotics to encourage them to pursue careers in ICT. Miss Payet is a 2019 Mandela Washington Fellow. She undertook her leadership in public management program at the University of California – Davis and was at the U.S. Agency for Global Media (USAGM) in Washington, DC for her Professional Development Experience. Miss Payet remains engaged in helping out with the development of Seychelles through her active involvement through her career and volunteering work.
Ojja Martin Kapaya
South Sudan
Mr. Ojja Kapaya studied philosophy and humanities at Consolata Institute of Philosophy in Nairobi-Kenya, affiliated with the Pontifical Urbaniana University (Rome, Italy).  He holds a bachelor's degree in philosophy from the Pontifical Urbaniana University and a diploma in philosophy and religious studies.  After earning his degrees, Mr. Kapaya worked for eight years in the Wildlife Conservation Society (WCS) South Sudan Program, managing a community conservation and livelihood program to enhance food and economic security to combat poaching and other illegal activities. The overall goal of this program is to promote biodiversity conservation and environmental protection in South Sudan. In addition, Mr. Kapaya has been instrumental in conducting applied research to inform conservation interventions in South Sudan. Prior to attending the Humphrey program, he was the Socioeconomic Research & Livelihoods team leader.
Mr. Kapaya's professional interests include community-based natural resource management, education outreach programs, land use planning, organizational management, grant management, project planning and management, monitoring and evaluation, and conflict mitigation.
Moderator
Brian Sway
Tags