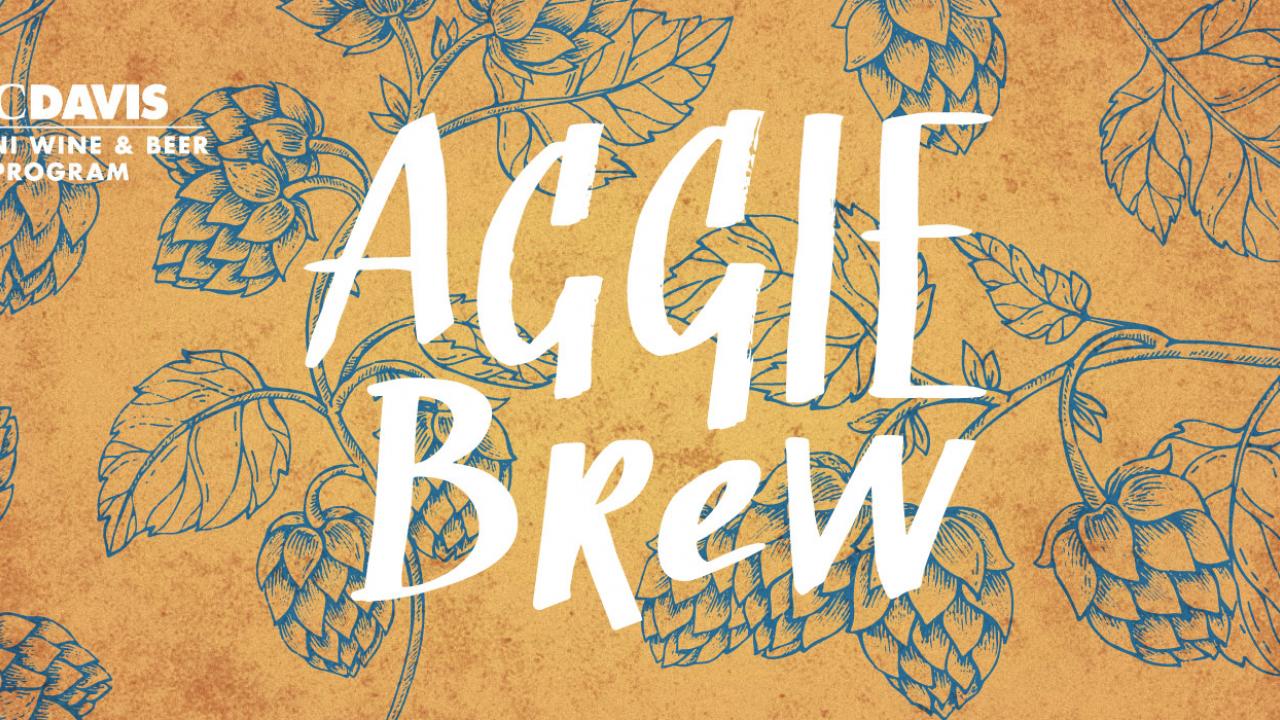 The Cal Aggie Alumni Association Alumni Wine & Beer Program has partnered with UC Davis Athletics to bring you Aggie Brew: An Afternoon with Sudwerk Brewing Co!
A world leader in brewing science and education, UC Davis also became the first University to co-brand a collegiate beer in 2017. UC Davis Athletics and Sudwerk Brewing Co. launched Gunrock, a light-bodied lager in celebration of Aggie Pride. 
Join us to celebrate the third year of the Gunrock beer and the launch of Gunrock 2.0, a hazy IPA!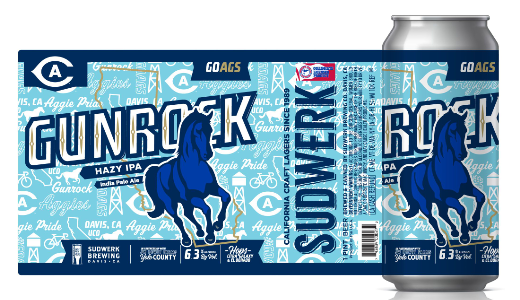 Trent Yackzan and Ryan Fry, co-owners of Sudwerk Brewing Co. will lead a virtual tasting where you will learn about the history of Sudwerk Brewing Co., their brewing process, the new Gunrock beer, food pairing ideas and general tips for serving/drinking beer.
Rocko DeLuca, Deputy Athletics Director, will also be joining us to provide insight on the path to launching Gunrock. He will detail the key people and programs that helped grow the relationship between UC Davis Athletics and Sudwerk Brewing Co. 
After the tasting, there will be a Q&A segment with the speakers.
Guests will have the opportunity to purchase a four pack or case of the Gunrock Hazy IPA! To ensure you receive your beer by the event date, your order must be placed by October 12. Sudwerk Brewing Co. has generously offered free shipping* for case orders of the Gunrock Hazy IPA, make your purchase today and join us on October 16! 
*Free shipping on case orders in CA ONLY! Use code ASW. 
Deadline to purchase beer for this event is October 12. 
Tags