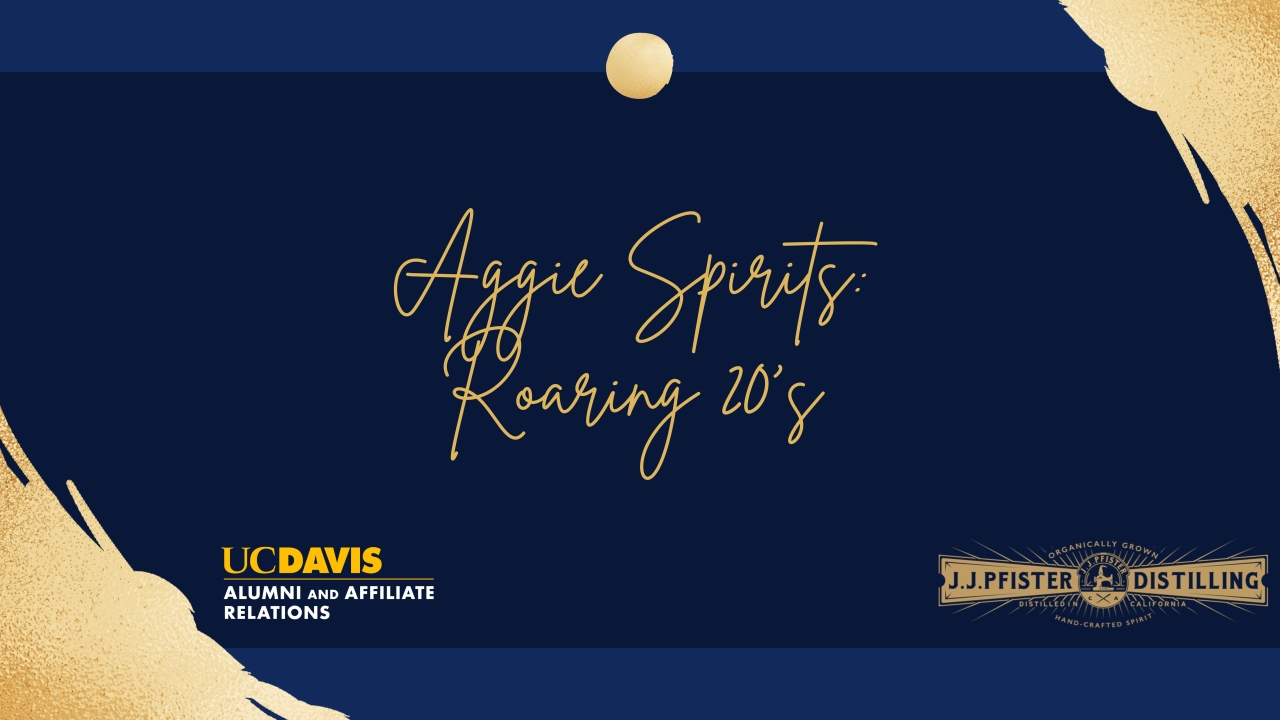 Location
J.J. Pfister Distilling Co
Step back in time when bathtub gin, flappers, bootleggers, speakeasies and Jazz were all the rage. Join your fellow Aggies for the "Roarin' 1920's" live event at J.J. Pfister Distilling Co on October 8th from 5pm-8pm. Enjoy an evening filled with speakeasy inspired fun with cocktail demonstrations, spirit tasting, lite appetizers, music, games and trivia! 
We encourage you to show up in your best 20's cocktail attire. Just like a real speakeasy, you will receive the secret password for entry once you register.
Price: per ticket
Association Members*: $40
Non-Members: $60
Ticket includes access to three (3) rooms, each with an appetizer, tasting or sample size cocktail plus one fun activity such as a cocktail demo, trivia or photo booth. Each guest will receive a complimentary branded shaker, which can be used for the cocktail demonstration!
Additional food and drinks will be available for purchase. Members will have access to 25% off for the night.
*Members of our Cal Aggie Alumni Association and Aggie Parent and Family Association
Event Category
Tags