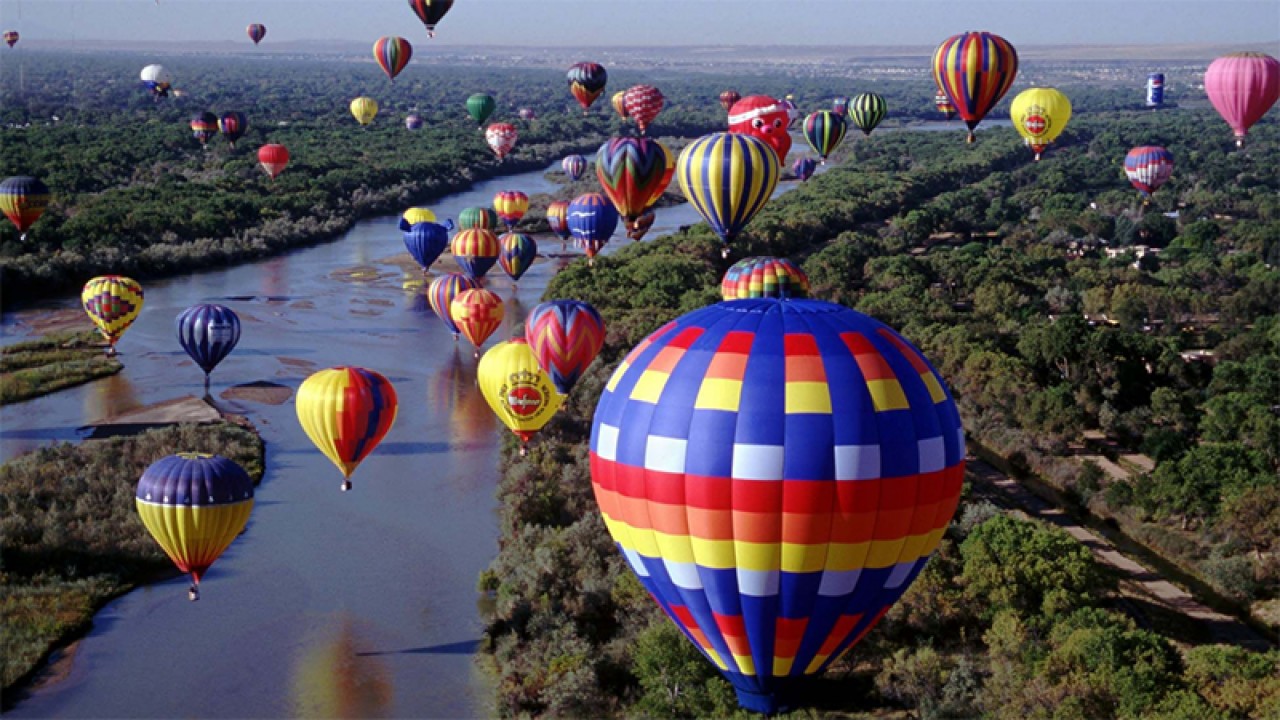 Location
Albuquerque, New Mexico
Hear the thrilling roar of hundreds of burners simultaneously igniting, turning the Balloon Fiesta Park into a remarkable site with hundreds of thousands of smiling, upturned faces, awestruck by the spectacular beauty of hot air balloons filling the big blue New Mexico sky. Enjoy hotel accommodations and free time in Old Town Albuquerque, exploring museums, shops and galleries. Sit front and center at the Chasers' Club hospitality patio for two morning and one evening sessions featuring Dawn Patrol and Evening Glow. Join fellow Aggies for special access to experience the world-renowned attraction, the Albuquerque International Balloon Fiesta!
Price: from $1,839 per person (airfare not included)
Travel Partner: Contact Sports & Entertainment Travel at (888) 219 - 5323 for reservations
Group Capacity: 10
Trip Status: Pre-registration
Click here for a brochure and here for more information from Sports & Entertainment Travel.
*All dates and pricing are subject to change.
Tags