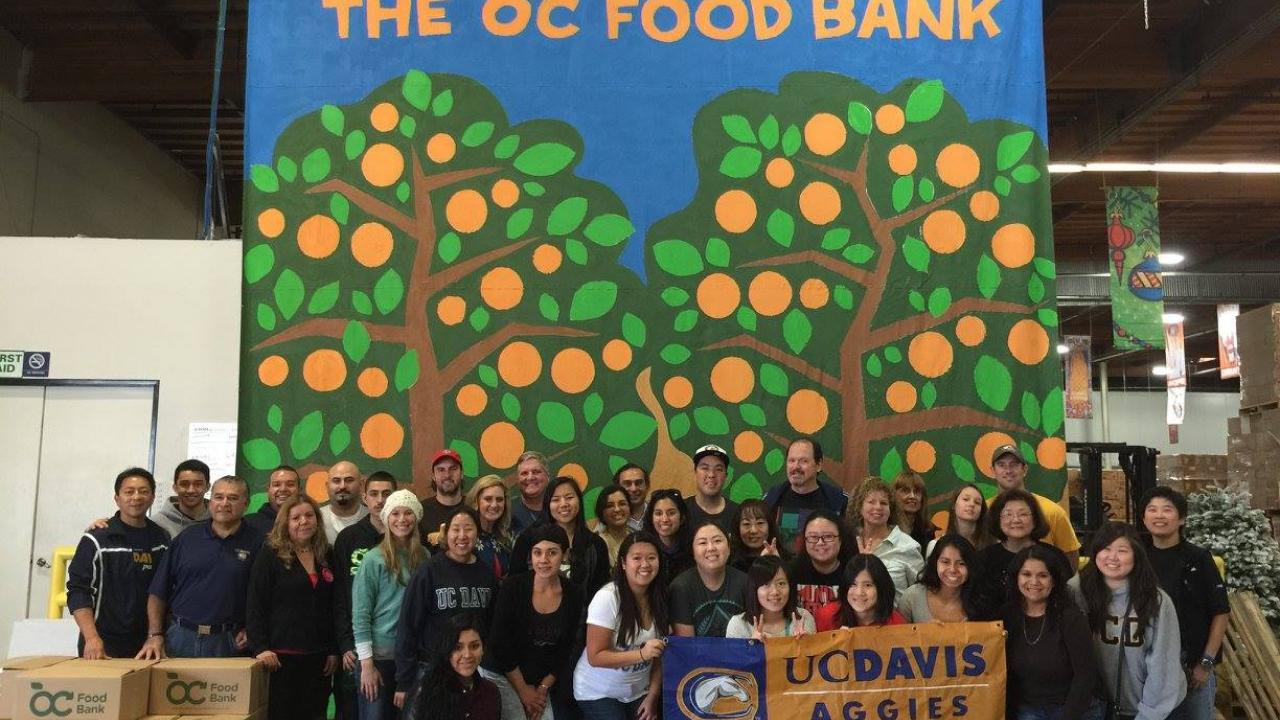 Location
Second Harvest Food Bank - 8014 Marine Way, Irvine, CA 92816
Come out and represent UC Davis alumni and friends as we join other UC alumni in Orange County to help Second Harvest Food Bank sort and label food into family sized packages in their food distribution center warehouse! 
Your family and friends (14 and older) are welcome to join us. Please note that this event has a LIMIT of 45 total volunteers among all UC campuses. Let's represent Davis! Sign up now!
To register, click here.
For questions about the event, please contact Jamie Koh '07.
Information from the Second Harvest Food Bank
Directions and Parking
Not all GPS systems show our location accurately.

Directions found at this link - just click "Map and directions to Second Harvest Food Bank"
Parking directions at this link - just click "Volunteer Parking Map" 

Please plan to arrive 10 – 15 minutes prior to the start of the shift to allow time for all volunteers to check in and begin on time.
Minors
Must be at least 

14 years old

 to volunteer in the Food Distribution Center
Must be accompanied by an 

adult 21-year-old or older

 – ratio of 1 adult to 10 minors

Must bring a completed minor liability form signed by their parent/guardian or will not be allowed to volunteer. 

The form can be found at this link - just click "Adult and Minor Warehouse Liability Form"

Accompanying adults must supervise minors always and volunteer alongside them
What to Wear and Expect:
Closed-toed shoes 

are required

Please 

do not bring purses or backpacks 

as storage is limited and they are not allowed in our project areas.

We recommend not bringing any valuable items with you as we are not responsible for any lost or stolen items.

 
The activities for the event are announced on the morning of the event as they are dependent on what donations we receive. Generally, volunteers help to sort and package fresh produce, non-perishable food, or food drive items. These projects are moderately physical. Volunteers may be involved in moving moderate to heavy items.

The temperature in the distribution center is like the temperature outside. We recommend wearing comfortable clothing accordingly.
Tags