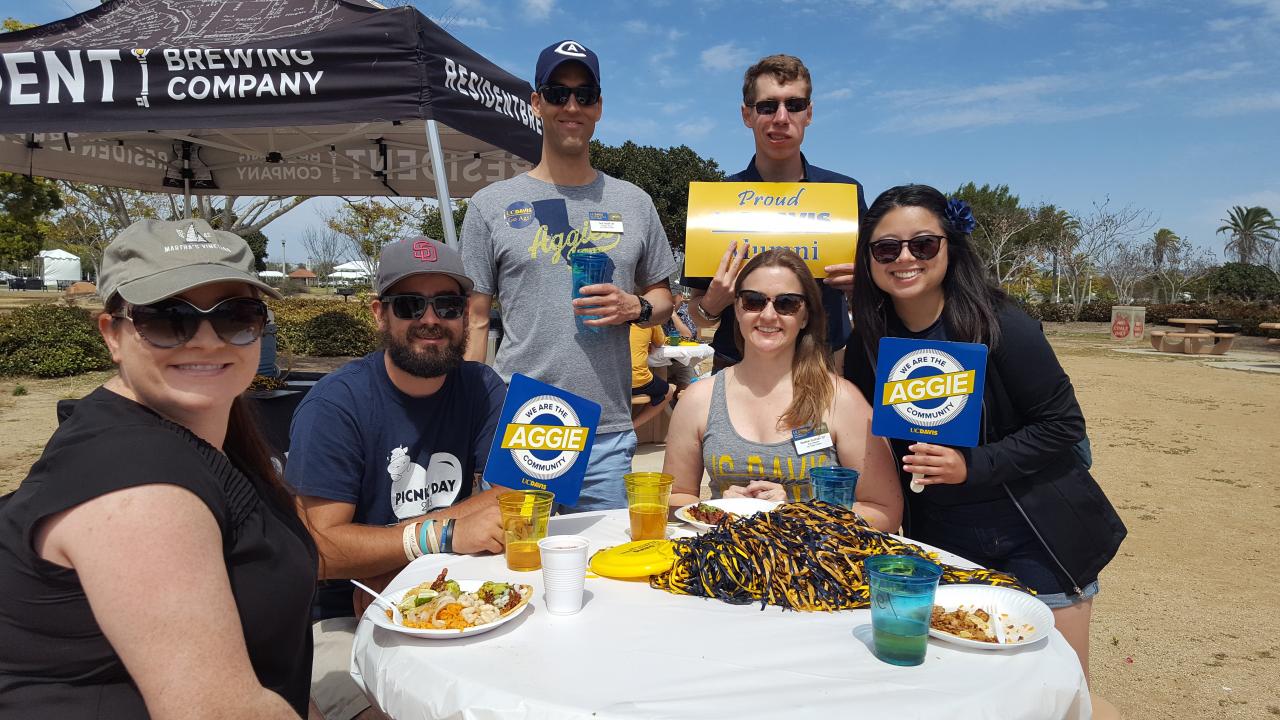 Location
East La Loma Park - 2001 Edgebrook Dr, Modesto, CA 95354
This event has been cancelled. 
Join local Aggie Alumni and friends in the sunny Central Valley for a BBQ potluck this spring. This family friendly event is set in a beautiful park with a disc golf course, basketball court and plenty of grass to play and relax. We will be meeting at the park tables in the covered area and barbecuing hot dogs and hamburgers.
Please RSVP and let us know how many in your party, if you have dietary restrictions and what side dish, salad or dessert you will bring. We look forward to welcoming you to see familiar faces and meet new folks in the area!
Sunday, May 19
12 - 4 p.m.
$5 per adult 
Free - Children (10 and under) 
East La Loma Park
2001 Edgebrook Dr.
Modesto, CA 95354
If you have any questions about this event, please contact Katie Cosner '05. 
Tags