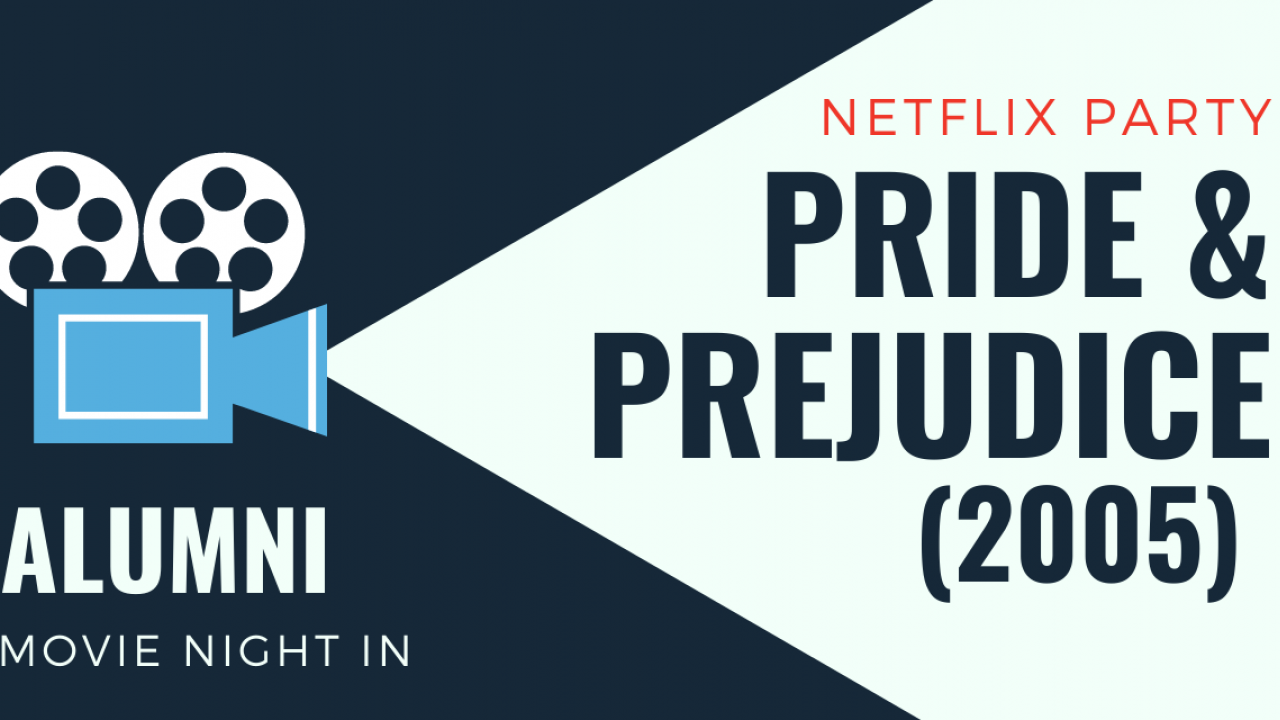 Location
Netflix Party link: https://www.netflix.com/watch/70032594?npSessionId=953ea97301464465&npServerId=s26
Install the Netflix Party extension, grab your laptop, make some popcorn, and join in the fun! Join fellow Aggies in a film viewing and discussion of the 2005 adaptation of Pride and Prejudice based on Jane Austin's beloved work. 
Movie: Pride and Prejudice (link to IMDB for more information; film trailer below)
Date: Thursday July 23
Start time: 7pm
Run time: 2h 9min
Rating: PG
FAQ's adapted from Netflix Party's website:
What is a Netflix Party?
Netflix Party is a free google chrome extension that allows Netflix users to watch shows together from the comfort of their own homes. Netflix Party synchronizes video playback and adds group chat to your favorite Netflix shows.
Do I need a Netflix account to participate?
Yes, you need your own unique Netflix account, to join a Netflix Party.
How do I download and use the extension?
Prior to the start of our viewing, click on the following link to install the Netflix Party Chrome Extension. Netflix Party is NOT available on: Firefox, Internet Explorer, and other web browsers. Only works on laptops and desktops. Netflix NOT available on IOS, Andriods, IPhones, Tablets, TV's, gaming consoles, and other devices.
How do I join a Netflix Party?
We will send all registered Aggies a URL link the day of our film viewing via email. Click on the URL, which will redirect to Netflix's website. Then click on the "NP" button next to the address bar, and you should automatically join the party. Once you are in the party you can chat with the rest of the viewers.