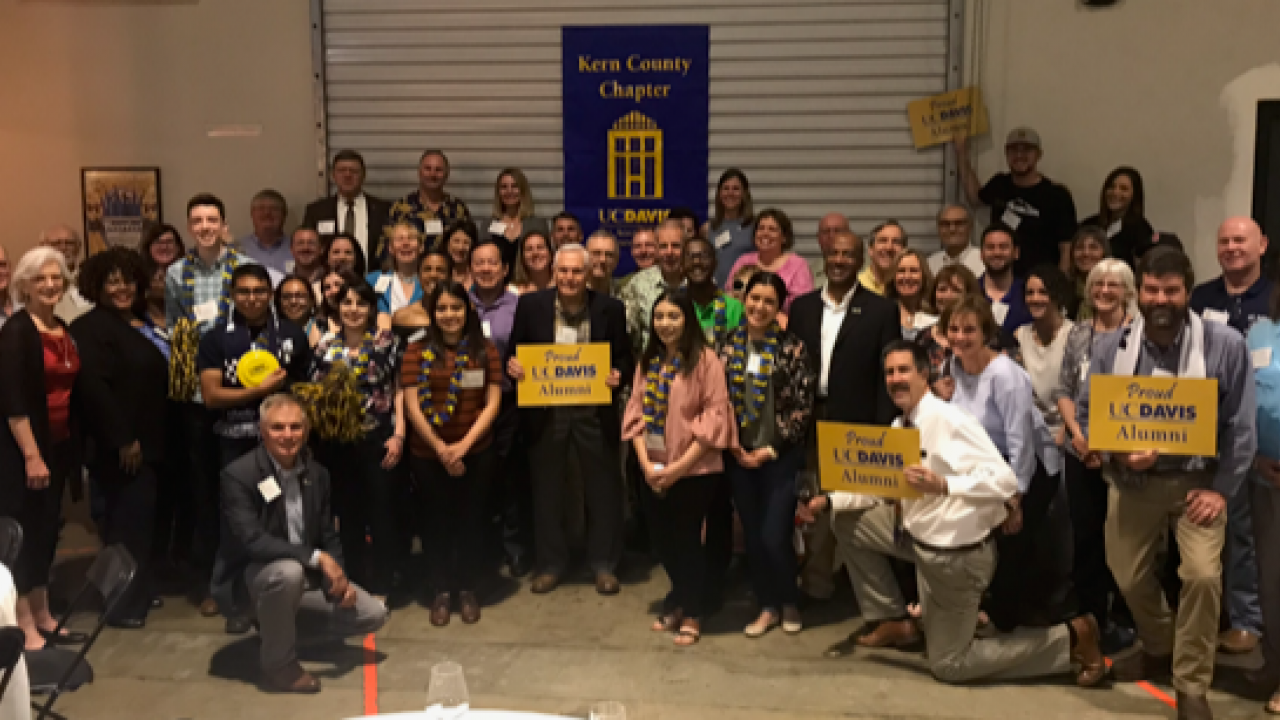 Location
Temblor Brewing Company - 3200 Buck Owens Blvd., Bakersfield, CA 93308
The Kern County Chapter of the Cal Aggie Alumni Association invites you to join us for our annual alumni dinner.
Enjoy Aggie camaraderie and and dinner. After dinner we're proud to feature special guest, Frank M. Mitloehner, Ph.D., Professor and Air Quality Extension Specialist with the Department of Animal Science at UC Davis. 
Tuesday, April 23
6 - 8 p.m.
$35* for CAAA/APFA Members
$45* for non-members
Temblor Brewing Company (Alumni owned)
3200 Buck Owens Blvd
Bakersfield, CA 93308
*includes dinner and non-alcoholic beverages.

For questions contact J.B. Hay at 661-742-3090 or james.hay@farmcreditwest.com.
 
We appreciate your RSVP by Monday, April 15 by registering here.
Tags