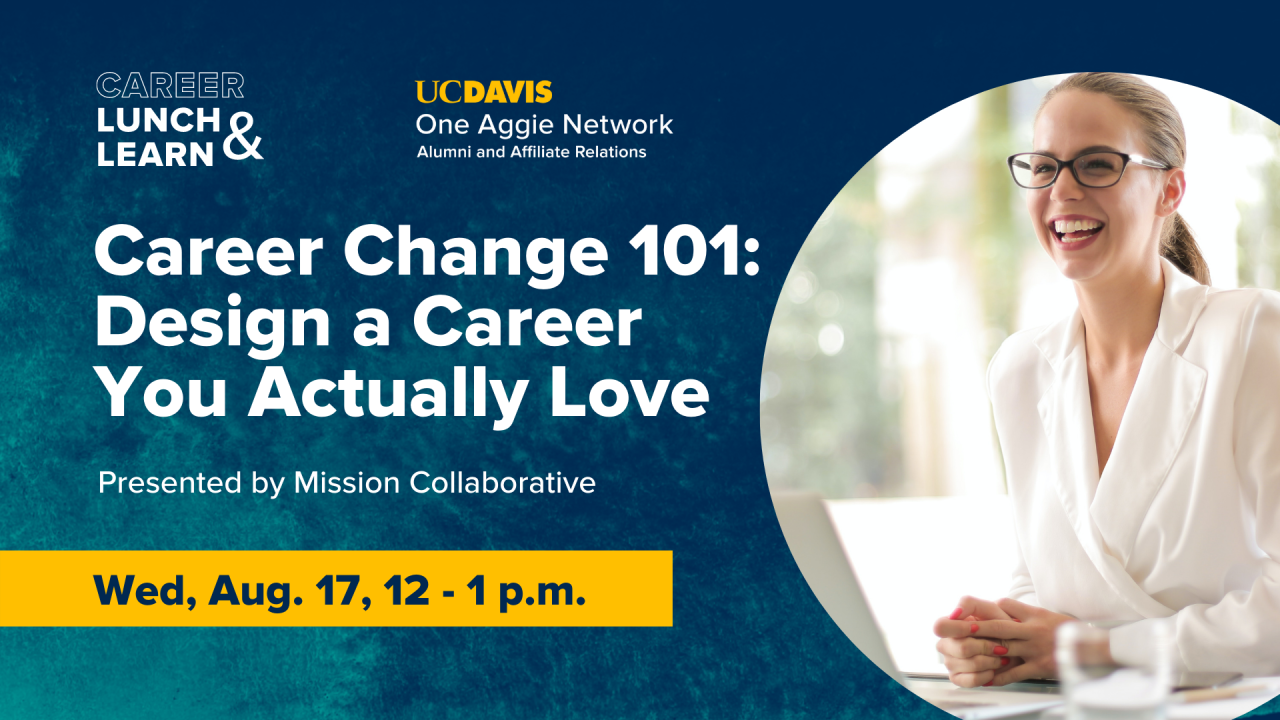 Location
Zoom link will be provided upon registration
If you are considering a new career but are feeling overwhelmed and confused about how to take action, the Career Change 101 webinar is a great place to start! Facilitated by a Career Change expert from Mission Collaborative, this workshop provides you with effective ideas, steps, and resources to get your career change process started.
Join us for this webinar on Wednesday, August 17th from noon-1:00 PM (Pacific Time) to:
Gain a foundational understanding of each stage in the Career Design Process: a four-step process based on the principles of Design Thinking to effectively change careers:

Reflection - Get clarity on what do you want and what are you good at

Definition - Define the criteria you want your career to satisfy in the next chapter

Testing - Learn how you can test career paths before you commit to them so you know it will be a good fit for you

Launch - Learn how you can stand out from other candidates and land your next role

Learn tactical next steps you can use to begin your career change journey right away

Learn how you can join fellow UC Davis alumni in the UC Davis Alumni Career Design Fellowship; a 30-day online Fellowship to provide you with the structure and accountability to effectively change your career.
Note: The focus of this workshop is not job-search related.
About Mission Collaborative:
Since 2017, we've helped thousands of career designers find more fulfilling work through our online programs. We work with people of all ages and industries; from teachers and lawyers to engineers and administrators; regardless of your background or age, our proven Career Design Process will give you the clarity and plan you need to pursue a career you really love.
About the Facilitator: Ashley Artrip, Co-Founder of Mission Collaborative
Ashley is on a mission to help others design successful careers that are engaging and fulfilling. Before Mission Collaborative, she worked at Gallup and other organizations, where she focused on researching employee engagement and what contributes to a successful career. While at Gallup, she became a certified Gallup StrengthsFinder coach, enabling her to help others identify their strengths and harness them to design careers they love.
Event Category
Tags