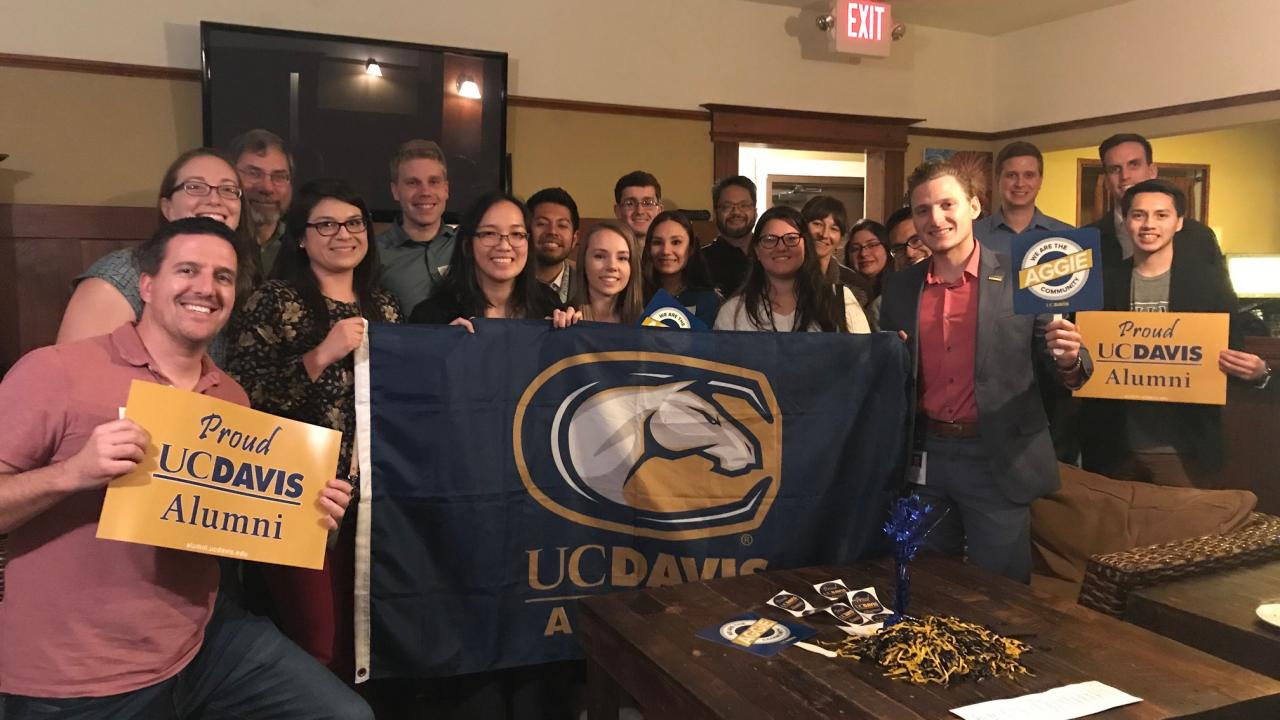 Location
UC Davis Graduate School of Management - 12647 Alcosta Blvd. Suite 190 San Ramon, CA 94583

Join the Cal Aggie Alumni Association (CAAA) and the UC Davis Graduate School of Management to learn how an MBA degree can help you pivot to a new industry and more rewarding career. UC Davis MBA students will share their experiences, and the value of their return on investment on the degree. You'll also find out more about the nationally ranked UC Davis MBA programs offered in Davis, Sacramento and San Ramon.
Tuesday, January 29, 2019
5:30 - 7:30 p.m.
5:30 - 6:00 Networking
6:00 - 7:00 Panel
7:00 - 7:30 Questions and Networking
UC Davis Graduate School of Management - San Ramon Campus
12647 Alcosta Blvd. Suite 190
San Ramon, CA 94583
Panelists include:
 Kristen Parker - Senior Financial Analyst at Intel  (2018 alum)
Jasleen Bhardwaj - Market Researcher for Greenberg Strategy (first-year student)
Connie Xu - Project Management Consultant at Praxis Life Science (second-year student)
Suzanne Howard - Project Manager Aspire Public Schools (first-year student)
Appetizers will be provided.
The event is free to attend, but please register in advance. 
To register, please click here by Monday, January 28.
For more questions, please contact Lauren Anderson (GSM Staff) and Jamie Dixon '05 (CAAA Staff). 
Tags