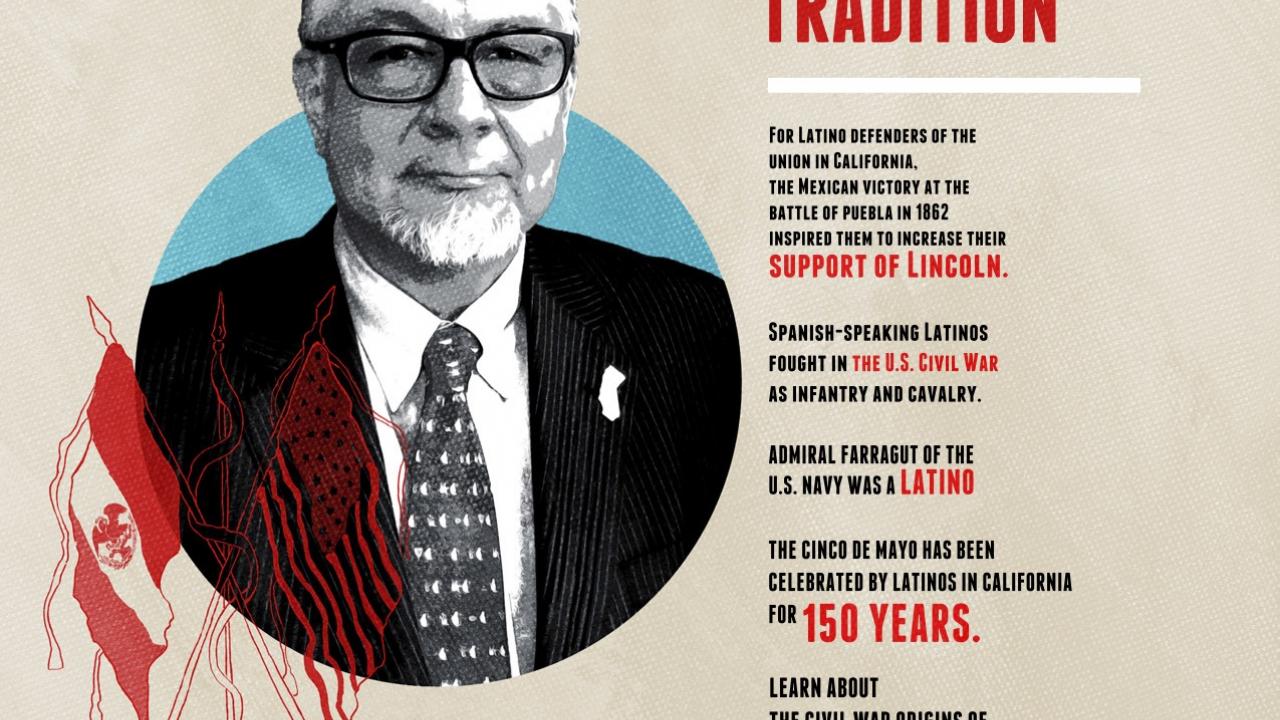 Location
Betty Irene Moore School of Nursing, 2570 48th St., Sacramento, CA 95817, Room 100
Cinco de Mayo - An American Tradition
Please join us to learn about the Civil War origins of El Cinco de Mayo.
This talk will explain the origins of the holiday. Our speaker will share how the holiday is not Mexican at all, but rather an American one, created by Latinos in California during the mid-nineteenth century. Dr. Hayes-Bautista shows how the meaning of Cinco de Mayo has shifted over time. Today, it continues to reflect the aspirations of a community that is engaged, empowered, and expanding.
Lunch will be provided and we ask that you please register here.
Tags