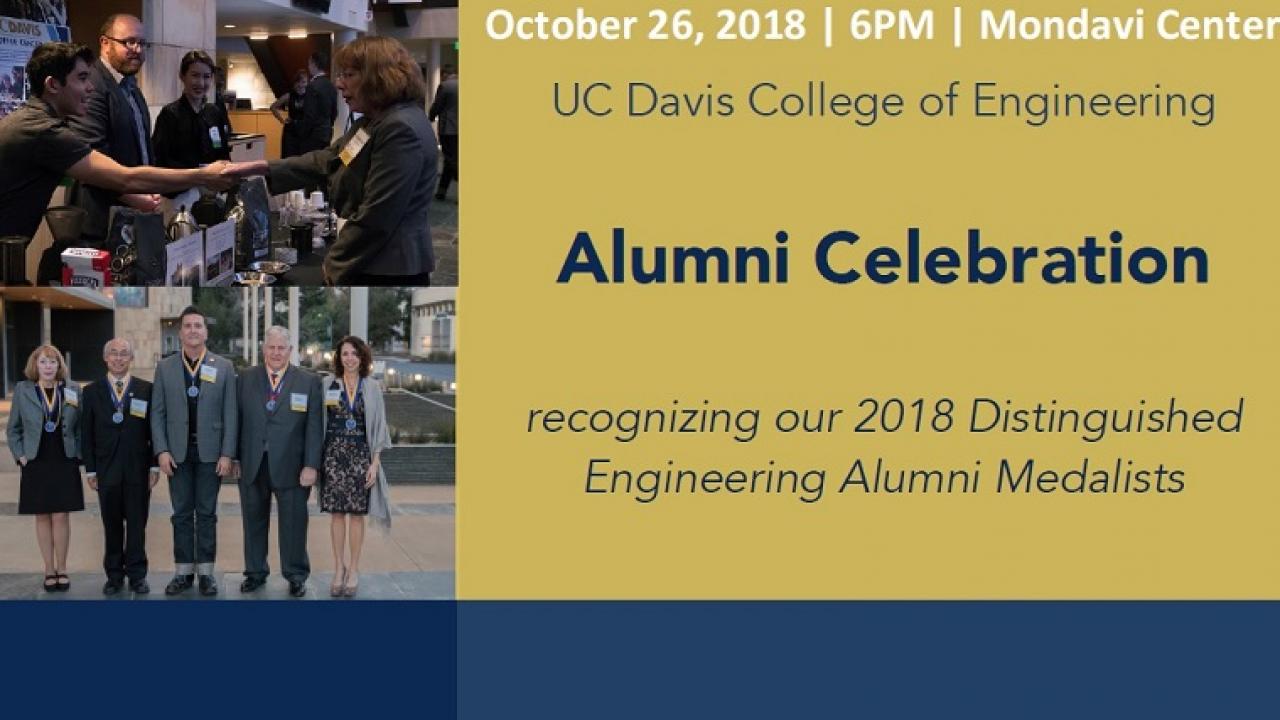 Each year the UC Davis College of Engineering recognizes several of its notable graduates with the Distinguished Engineering Alumni Medal (DEAM). The 2018 DEAM winners will be honored at a college alumni celebration on Friday, October 26 at the UC Davis Mondavi Center. The evening will include a cocktail hour, engineering department demonstrations and a formal dinner and awards ceremony. UC Davis Chancellor and electrical engineer Gary S. May will also give remarks.
Friday, October 26
6 – 9 p.m.
Mondavi Center for the Performing Arts
For more information contact Alison Metzger-Jones, call (530)752-8131 or visit the event website.