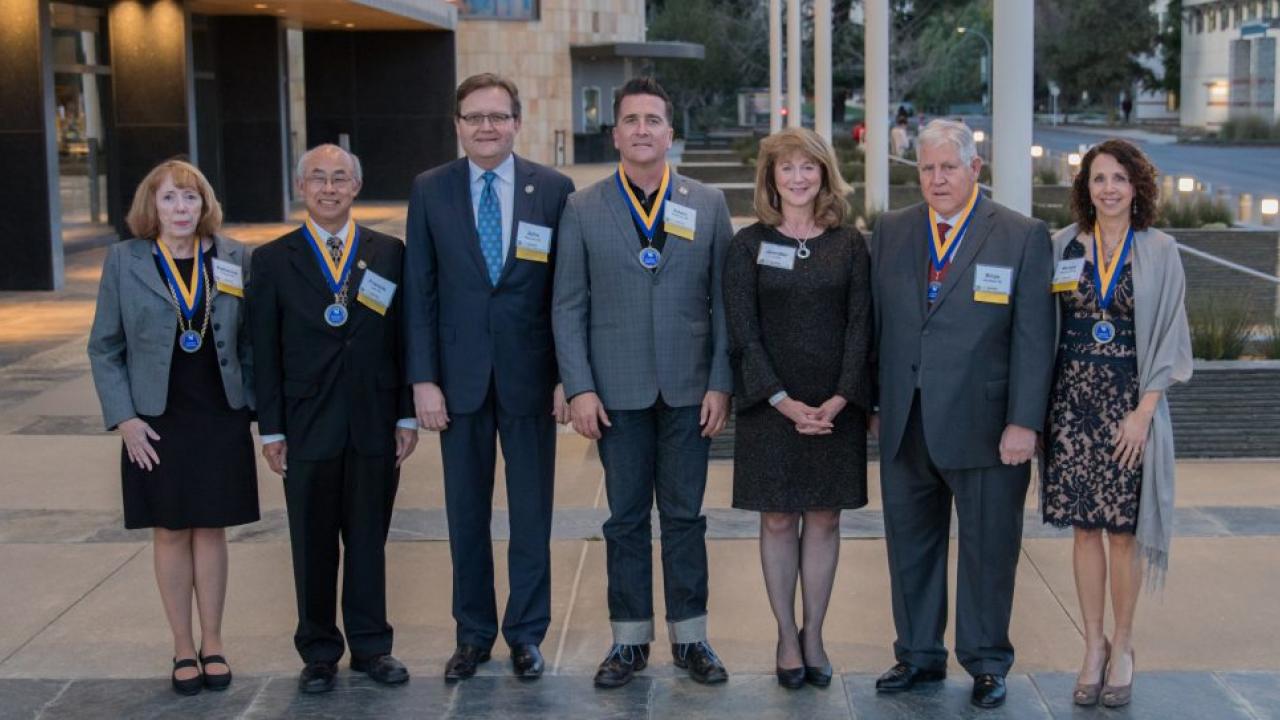 Location
Walter A. Buehler Alumni Center, 530 Alumni Lane, Davis, CA 95616
On Friday, November 22, 2019 the College of Engineering will celebrate its 2019 Distinguished Engineering Alumni Medal (DEAM) recipients at Alumni Celebration. This annual event celebrates the achievements of our alumni, while displaying our innovative current students through interactive student-led demonstrations.
6 – 7 p.m.   Social hour with interactive student demonstrations
Walter A. Buehler Alumni Center
7 – 9 p.m.   Dinner and alumni awards
Vanderhoef Studio Theatre
Robert and Margrit Mondavi Center for the Performing Arts
Tickets
Regular: $40 per person

Recent alumni ('09 or later): $25 per person
Ticket sales for Alumni Celebration are available for purchase online. Register to attend by November 8, 2019 to secure your spot.
Contact Molly Bechtel, Alumni Outreach and Engagement Coordinator, at mmbechtel@ucdavis.edu with questions.