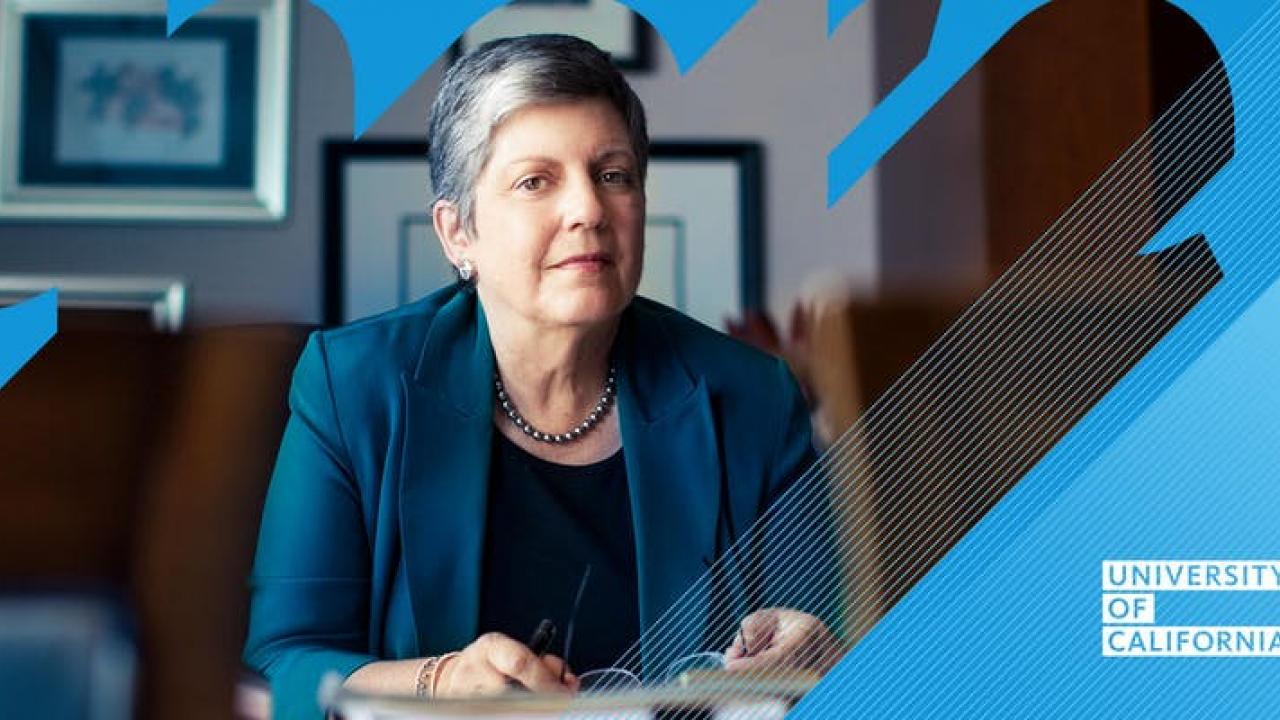 Location
UC Washington Center, 1608 Rhode Island Ave NW, Washington, DC 20036
Join us for an evening with University of California President Janet Napolitano and hear her thoughts on public service and leadership at an exclusive all-UC alumni reception.
Before she became UC's chief advocate, President Napolitano served as Secretary of Homeland Security and as a two-term governor of Arizona. She will be in conversation with UC Santa Cruz alumnus Michael Scherer(Literature '98), a national political reporter for the Washington Post and the former Washington Bureau Chief for Time magazine. During their chat, Napolitano will talk about current UC issues and share her thoughts on civic engagement.
The DC Metro area is home to a network of more than 6,000 UC alumni! Don't miss this opportunity to meet and network with fellow graduates from all 10 UC campuses, as well as an alumni representative to the UC Board of Regents.
Your registration includes entry to the event and a hosted reception with appetizers and drinks. Only a limited number of tickets are available, so register soon. We hope to see you there!
Go Aggies, Anteaters, Banana Slugs, Bears, Bobcats, Bruins, Gauchos, Highlanders, Tritons, and UCSF!
This event is sponsored by the University of California, Office of the President and the UC Advocacy Network.
Limit two tickets per transaction in order to provide access to as many attendees as possible. Please note there are no refunds for this eve
Tags