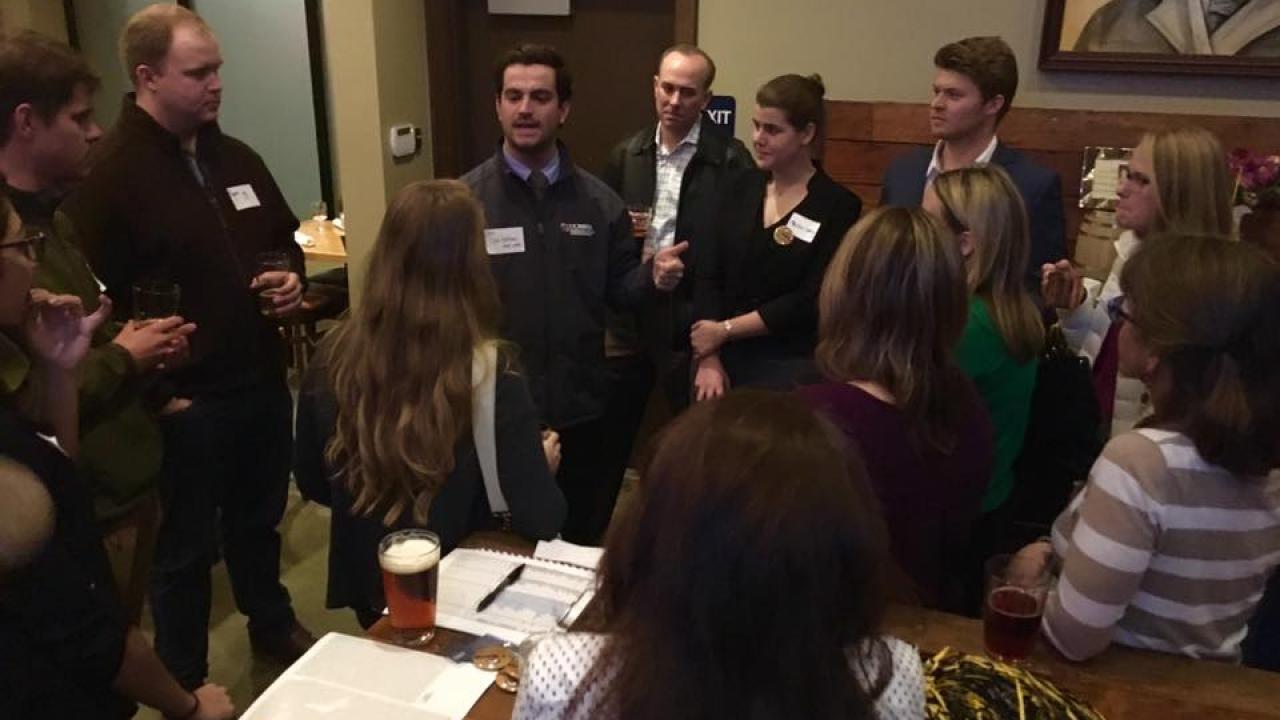 Location
Kupros Craft House - 1217 21st Street, Sacramento, CA 95816
Join fellow Aggies and friends for a career networking event at Kupros Craft House. We are collaborating with NxtGov to explore careers in public service, especially in state government, and to gain advice and insights into where jobs are available and how to secure them. This event is designed to support new professionals, those looking to pursue a career in public service, and public service professionals looking for career advancements. Current public servants are encouraged to attend and participate to share their own experiences and to network with other attendees.
Light appetizers will be available on a first come first serve basis. Although there is no fee for this event, please complete the registration form so we can get a proper headcount.
About NxtGov: NxtGov is a social and professional network of current and future public servants within California civil service looking to connect with peers, grow professionally, and partner with other sectors to improve how we serve our state.  
Wednesday, November 14
6 - 8 p.m.
No cost
Kupros Craft House
1217 21st Street
Sacramento, CA 95816
Online registration is now closed. 
For more information on this event, please contact Angeli Lee '14 and Anna Opalka '09.
Tags