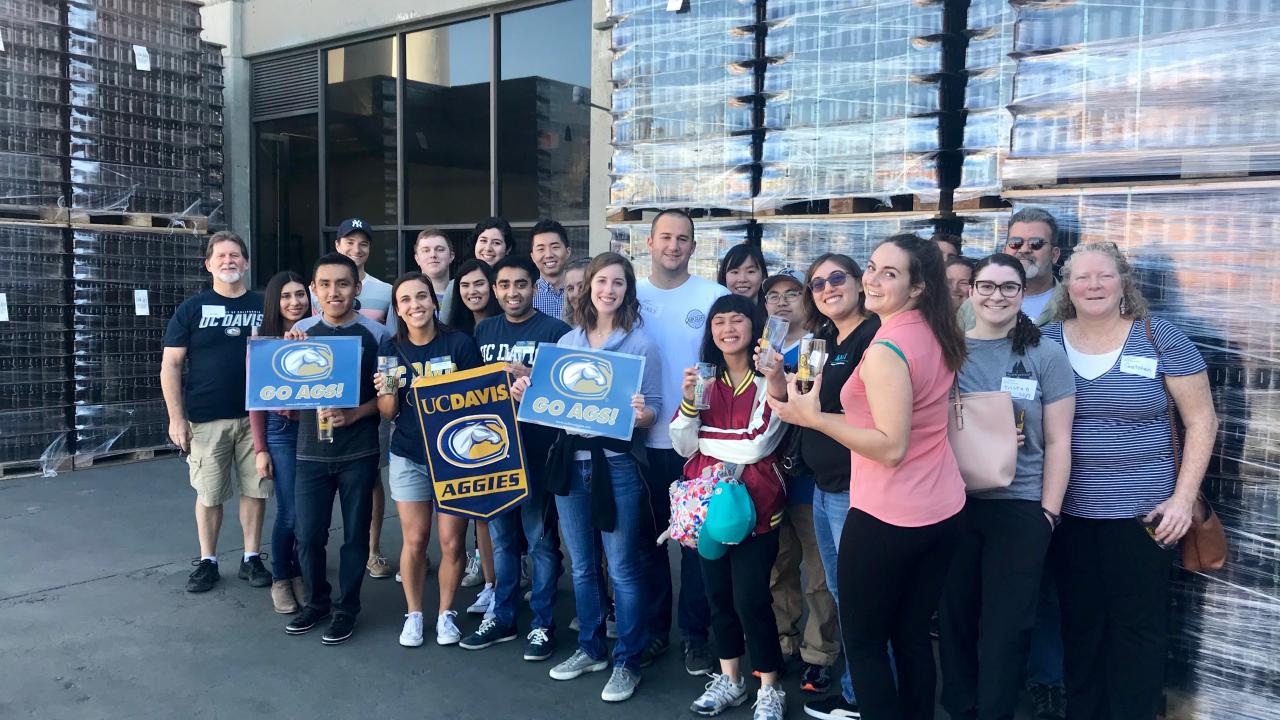 Location
Gordon Biersch Brewery - 357 East Taylor Street, San Jose, CA 95112
Join Aggies and friends on a private tour of Gordon Biersch Brewery. The tour begins with an overview of the brewing process and is then followed by a plant tour which includes a beer tasting directly from the tanks. Guests must be at least 18 years of age to go on the tour and 21 years of age or older to sample beer. Tours typically last one hour.
Saturday, January 26
10:45 a.m.
$5 for CAAA/APFA Members
$8 for Non-Members
Gordon Biersch Brewery
357 East Taylor Street
San Jose, CA 95112
Sign up here.
Limited spots, sign up today.
If you have any information about this event, please contact Karim Poonja '14. 
Tags