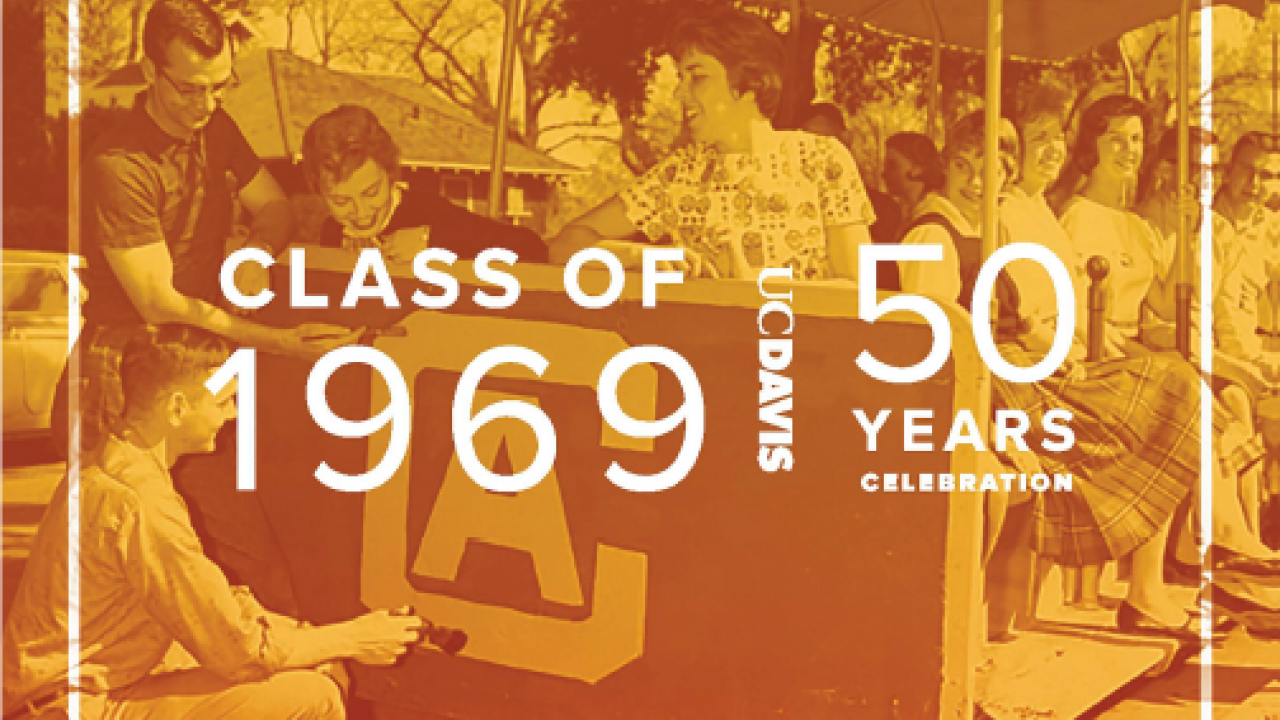 Location
Walter A. Buehler Alumni Center
The Cal Aggie Alumni Association invites the Class of 1969 and all previous graduates to campus as we honor you at the 2019 Golden Society Reunion. Enjoy a variety of presentations and guest speakers from campus. In addition, tours at the Manetti Shrem Museum of Art and Shields Library exhibits will be available. Lunch will be followed by your special pinning induction ceremony.
10:30 a.m. - Coffee and Olive Oil Tasting
11:30 a.m. - 1:30 p.m. - Lunch
$40 per person
Please register here!
Tags