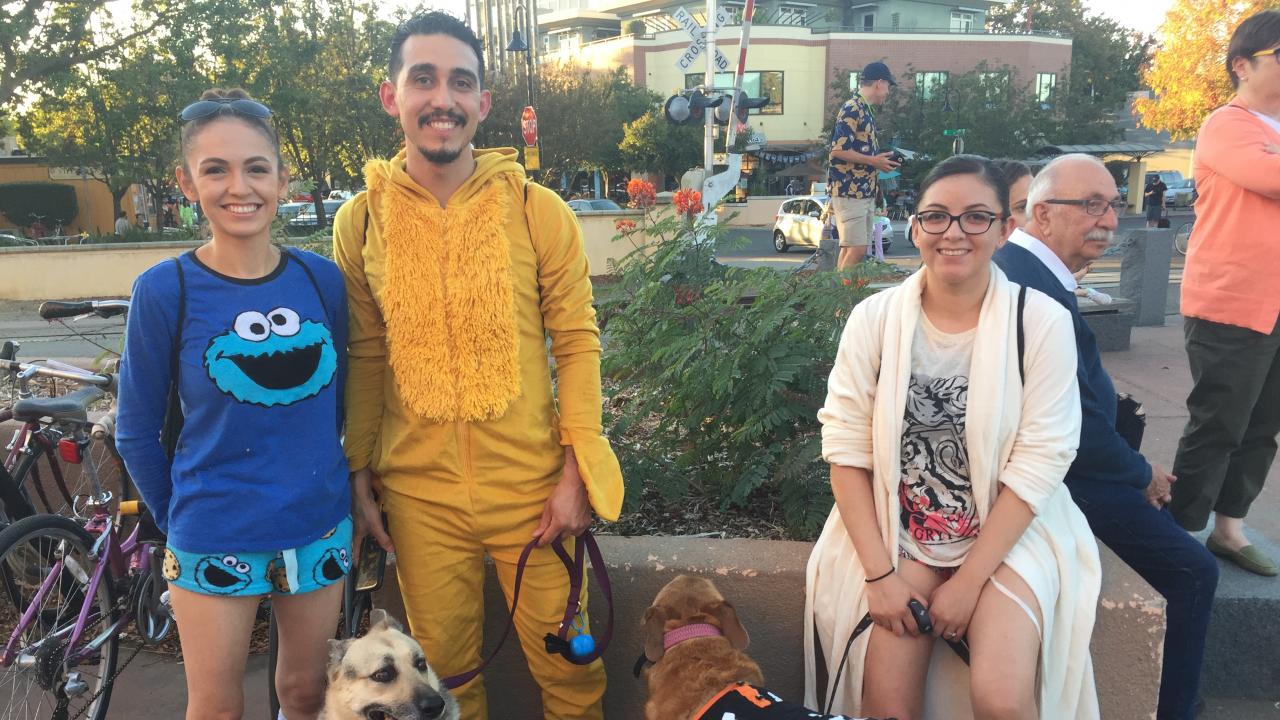 Location
Various locations throughout Davis
Football vs. Idaho State
Saturday, October 13 | Aggie Stadium
Rediscover UC Davis this fall during Homecoming Weekend which will also coincide with our annual Parent and Family Weekend. Join current students and fellow alumni in celebrating UC Davis October 12 and 13 with a stellar line up of activities (a schedule of events will be posted in late August)
106th Pajamarino Homecoming Pep Rally
Friday, October 12  | Downtown Davis
In 1912, pajama-clad students first sneaked out of their resident halls to greet returning alumni at the train station the night before homecoming. Alumni, students and the Davis community are invited to join the Student Alumni Association as they continue the tradition at our annual Pajamarino celebration. This year we are exciting to be partnering with the Davis Chamber of Commerce on their Discover Davis celebration.  See a video of our 100th Pajamarino celebration.
Friday, Oct. 12
4:30 p.m. - Gather at Vanderhoef Quad for parade (map)
5 p.m. - Parade leaves for Amtrak station/Downtown Davis
5:30 p.m. - Homecoming Pep Rally at Davis Amtrak Train Station/Discover Davis
Start your evening with delicious pizza and ice cream from Woodstock's Pizza and The Good Scoop ice cream. Then parade with the Aggie community downtown where we will stop at the Amtrak Station then join up with the Discover Davis celebration. The family-friendly event will include performances by the Cal Aggie Marching Band-uh!, Cal Aggie Marching Band-Uh! Alumni Association and other special appearances. 
Pajamarino is free and you do not need to register to attend.
For more information, contact CAAA at alumni@ucdavis.edu or 530-752-0286.
Tags