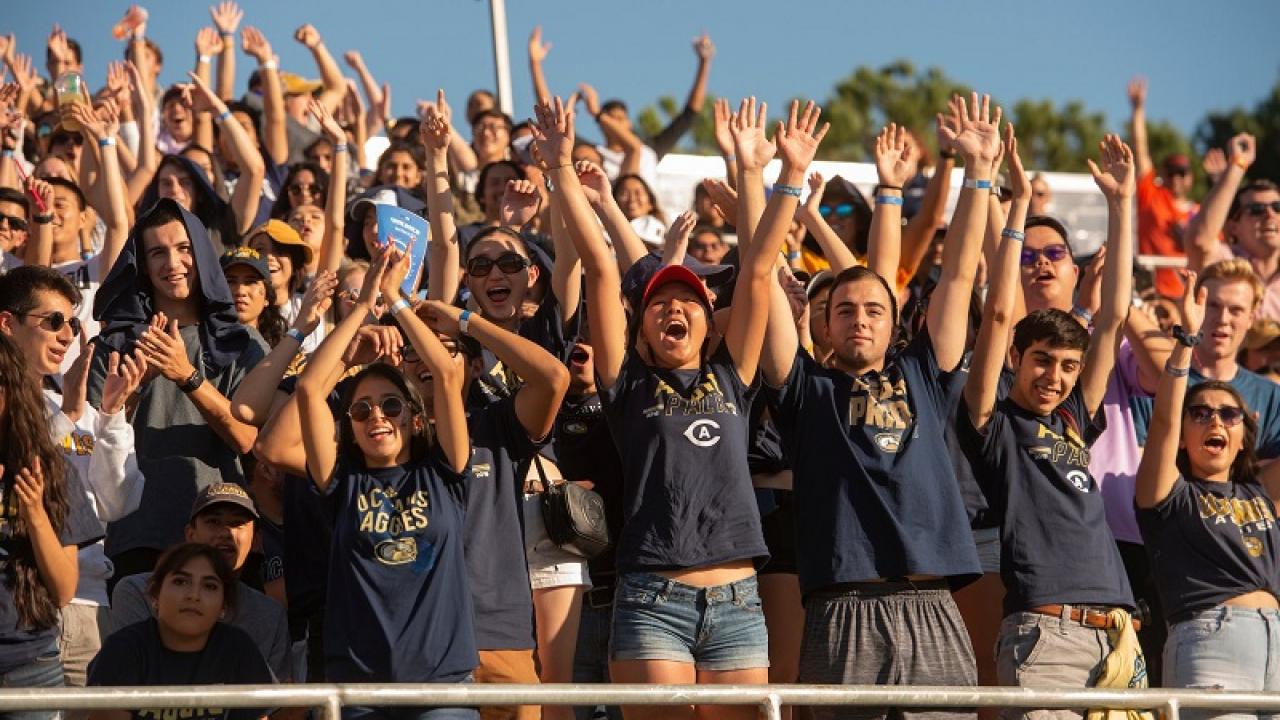 Location
A Street Intramural Field, UC Davis
Get your head in the game and rally around our UC Davis Football team at the Homecoming Pep Rally as they get pumped to takedown rival CalPoly in the battle of the Golden Horseshoe! Don't miss the chance to take a selfie with Gunrock, watch our cheer and dance team, play games and dance to the UC Davis Marching Band. Special guest speakers include the Chancellor and Coach Hawkins! Be sure to get to the Pep Rally at 4pm sharp to snag your free Woodstock's Pizza and Davis Creamery (while supplies last)!
The party doesn't stop when the Pep Rally ends. Join Gunrock and UC Davis Cheer and Dance team at Discover Davis where Gunrock looks to defend his Mascot Dance Off Crown.  Discover Davis is great opportunity to experience Davis and find out all that the community has to offer! Discover Davis is a short 7 block walk from the Pep Rally on G Street between 2nd and 3rd street.
Homecoming Pep Rally
Date: Friday, Oct. 11, 2019
Time: 4:00-5:00pm
Location: A Street Intramural Field
Discover Davis
Date: Friday, Oct. 11, 2019
Time: 5:00-7:00pm
Location: G Street Downtown, between 2nd and 3rd
Homecoming Game:
UC Davis vs. CalPoly
UC Davis Football Tickets
Date: Saturday, Oct. 12, 2019
Time: 4:00pm
Location: UC Davis Health Stadium
Join UC Davis Football at Homecoming 2019 as the Ags take on Cal Poly in the Battle for the Golden Horseshoe.