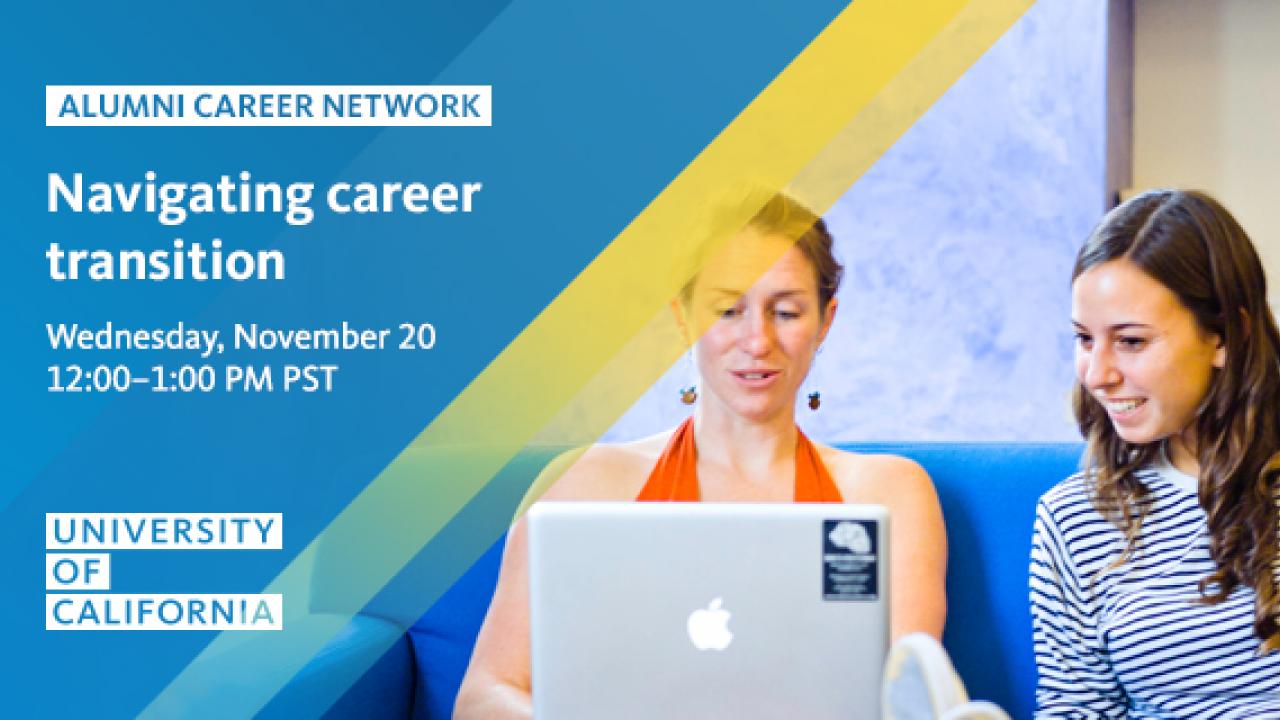 Are you looking for a career change? Re-entering the workforce after taking time off? Hoping to find a job that aligns your passion and skills? Navigating career transition can be a daunting task filled with complex questions and uncertainty.

Join us online for the November UC Alumni Career Network webinar where Marcia Wall, UCSC '92, career and academic counselor, will offer actionable tips and insights to help you prepare for a career pivot or job change. This session will focus on helping you identify your passion, assess your skills, identify market opportunities and help you position your background to land your next opportunity.  

This webinar will be recorded. Please use the link below to sign-up attend the online event or to receive a link to the recording following the live session.
Event Date: November 20, 2019
Event Time: 12:00-1:00 PM (PST)
Tags