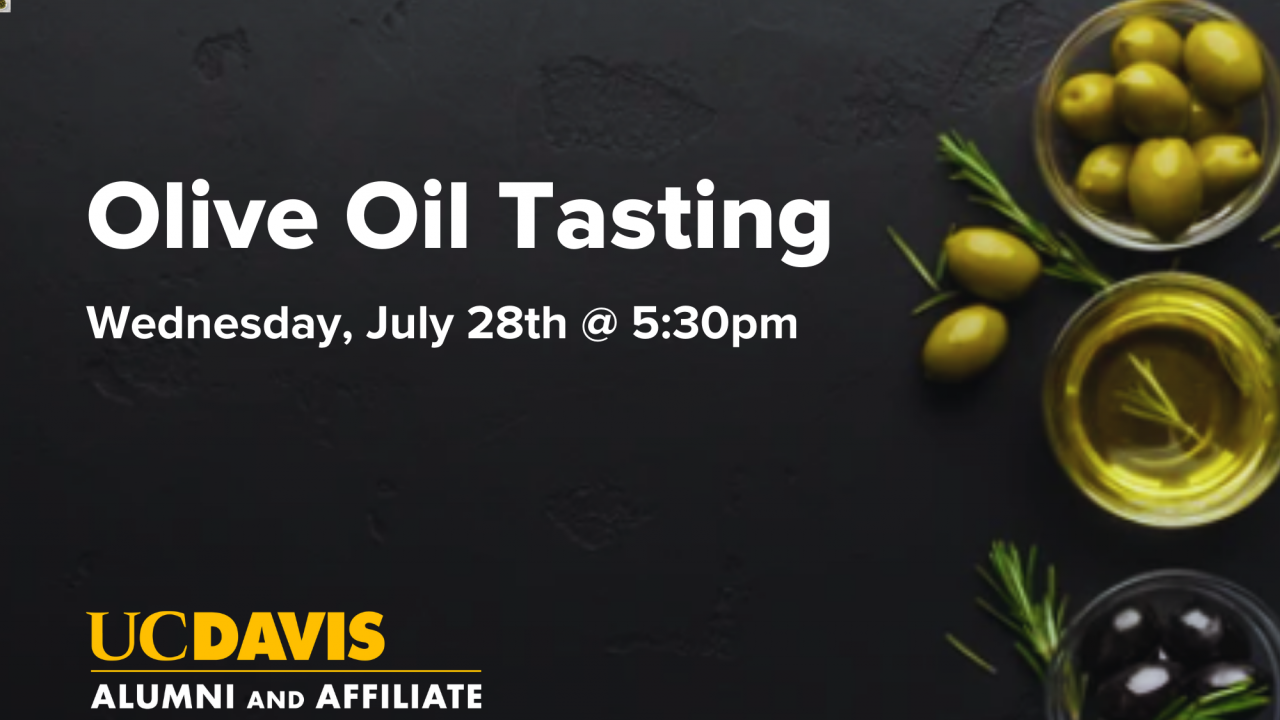 Location
Virtual: Zoom link provided upon registration
There's a good chance you have some in your pantry, but how much do you really know about olive oil? Join California Olive Ranch and the Cal Aggie Alumni Association in an Aggie exclusive olive oil tasting and educational event. We'll be joined by alumna Mary Mori '08, Director of Technical Services and Master Blender for California Olive Ranch and Dr. Selina Wang '08, Faculty in the Department of Food Science and Technology and the Research Director of the Olive Center at the University of California in Davis. Learn about how high-quality extra virgin olive oil is made (did you know it's technically a fresh fruit juice?), the benefits of using extra virgin olive oil in your everyday cooking, the impact UC Davis has on the olive oil industry, and most importantly, a guided tasting. Mary and Selina will also be available to answer the questions you didn't even know to ask about your olive oil – believe us, you'll be amazed how complex extra virgin olive oil can be!
Date:  Wednesday, July 28
Time: 5:30pm - 6:30pm (Pacific)
The olive oils we will be tasting will be available to purchase in June. And, as a special gift to our Aggies, a 15% off discount code will be sent to all event registrants. Prior to the event, we will also send a pairing list of everyday food items that will be used in the tasting. Purchase your olive oil by July 14 to receive it in time for the event so you can taste it along at home. We can only ship within the United States however all Aggies  can still register to get event access only.
Support CAAA! Support Aggie Alumni, Parents and Students with a gift of any amount.
Event Category
Tags