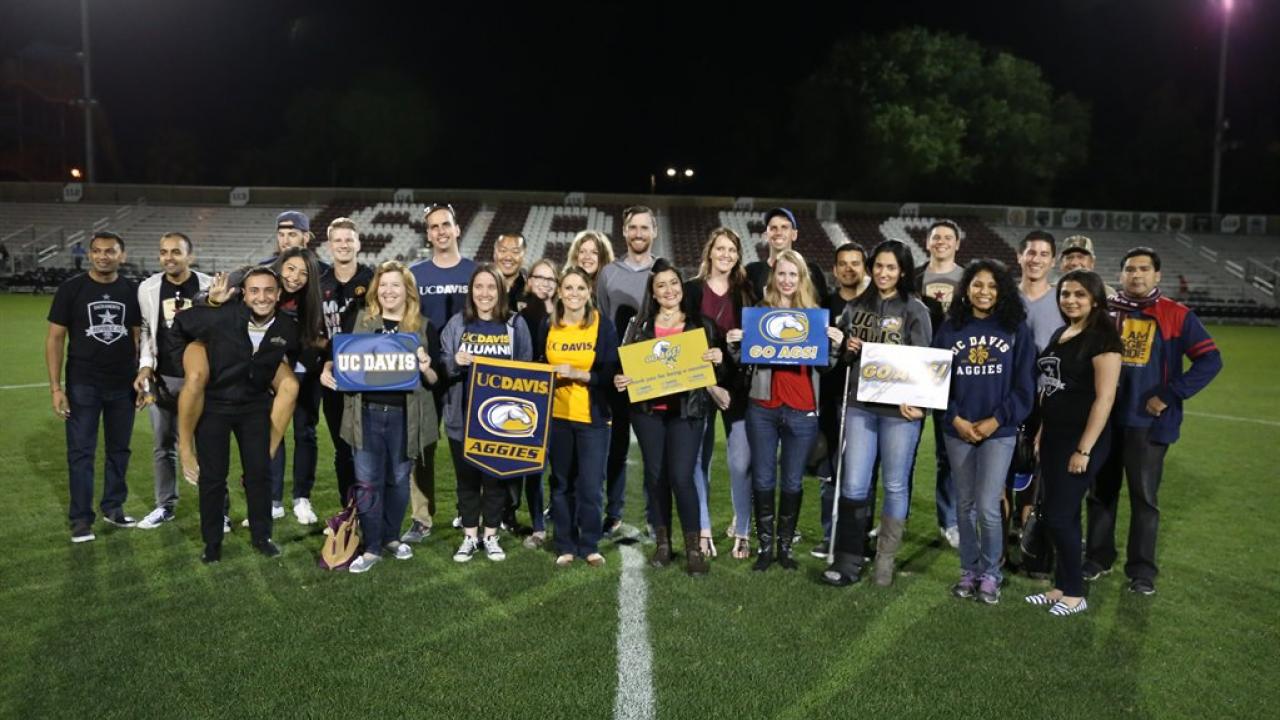 Location
Papa Murphy's Park, 1600 Exposition Blvd, Sacramento, CA 95815
Join fellow Aggies and friends for a fun evening at a Sacramento Republic FC game this July!
Watch Sacramento Republic FC vs. Real Monarchs SLC. Let's see how many Aggies and friends we can get at the game. For 15 people, we will get a shout out on the Jumbotron. For 25 people, we will get a photo on the field post match. For 50 people, our group will get a shot on our fellow alumni post match on the field! 
Cost: $18.52 ($16+$2.52 in fees) per ticket
Section D
Purchase tickets here.
Tickets will be emailed to you directly from the site after you purchase.
For more information about the game, please contact Anthony Pun '11.
Tags