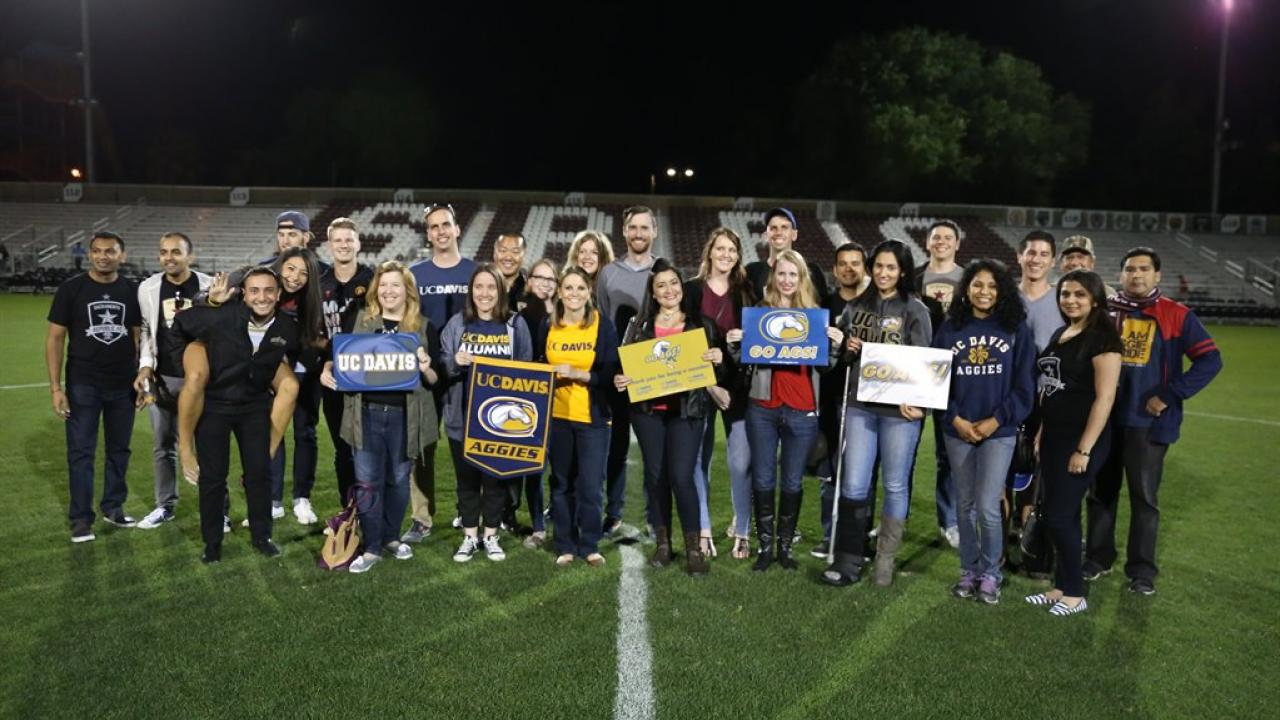 Join fellow Aggies and friends for a fun evening at a Sacramento Republic FC game this July! Sacramento Republic FC vs. Portland Timbers 2
All tickets purchased through the link will also receive entry into the State Fair for the day of the game (Saturday, July 13). Purchase a ticket today to win an opportunity to get a private autograph signing with some of the players in the "Autograph Alley". The winner can be accompanied by a +1. If you purchased before, you are also entered.
Saturday, July 13
Current start time: 8 p.m.
Cost: $18 per CAAA/APFA Member
$20 per Non-member
Papa Murphy's Park
1600 Exposition Blvd
Sacramento, CA 95815
UPDATED:
Registration is now closed.  
Tickets will be sent electronically to you before the game. No paper tickets this year. 
For more information on this event, please contact Anthony Pun '11. 
Tags