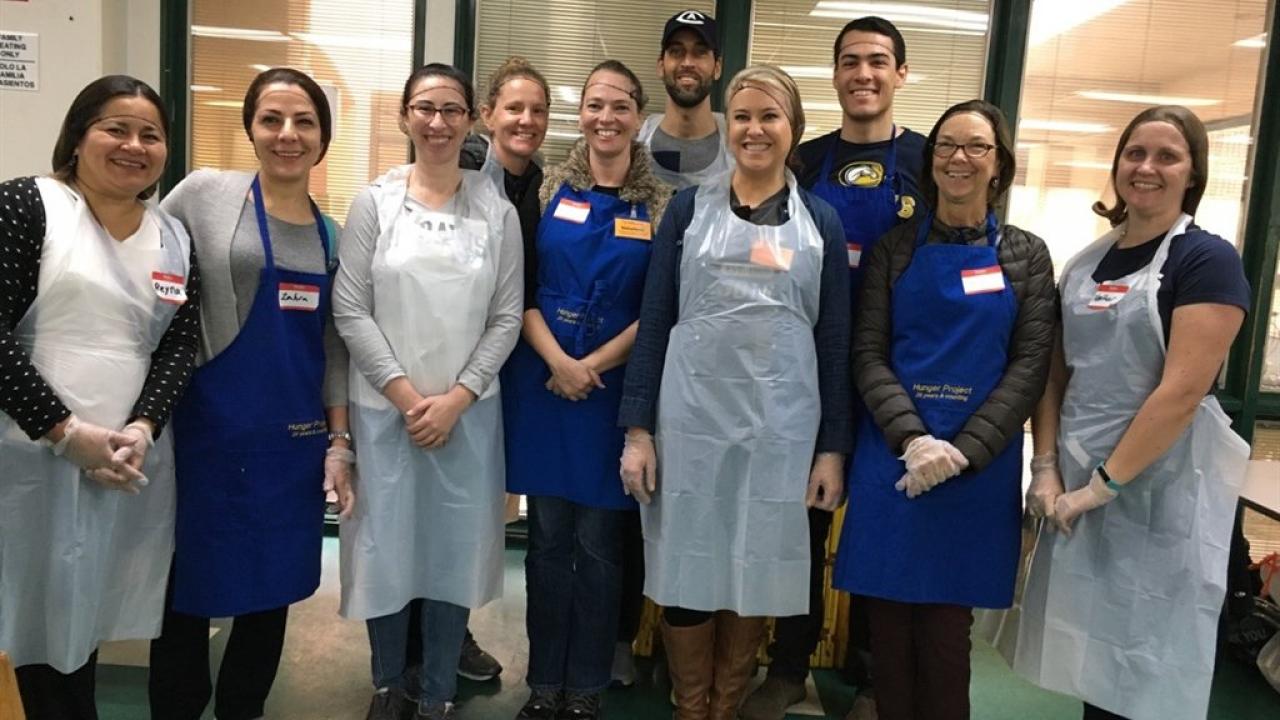 Location
1501 Imperial Ave. San Diego, CA 92101
People all over the world see San Diego as a city of sun, fun, and bustling enterprise.
However, San Diego has the fourth largest homeless population in the country. Those of us who live and work here know there are thousands of people who do not have homes to live in or food to eat every day. By joining Father Joe's Villages as a San Diego volunteer, you can help make our city the bright, promising place it's meant to be.
Please join fellow San Diego Aggie Alumni and friends to help feed those in need at Father Joe's Village in downtown San Diego. Our group has a 24 person limit on volunteers, so sign up early! Also, minors are more than welcome to volunteer as long as they are accompanied by an adult. After the dinner service is complete, we'll head over to Monkey Paw Brewing for some food and beverages.
Tags