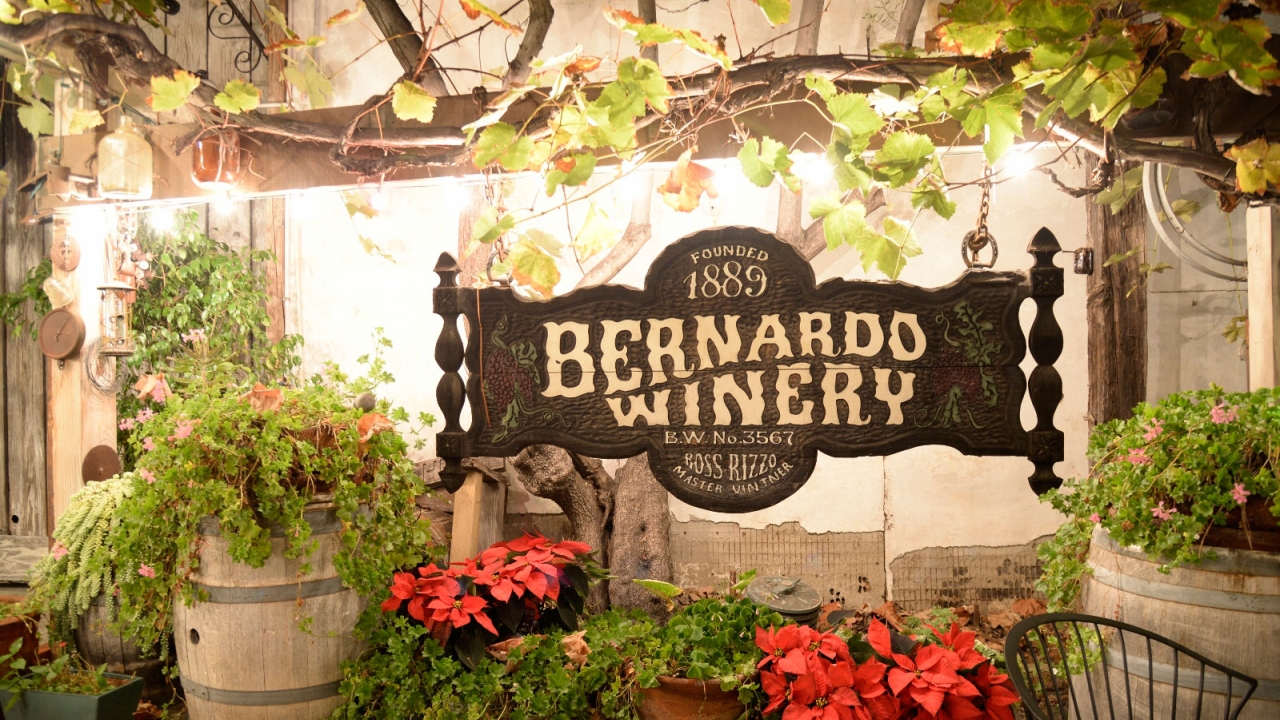 Location
Bernardo Winery 13330 Paseo Del Verano Norte San Diego, CA 92128
Join local alumni and friends on a private wine tour and tasting at the historic Bernardo Winery on October 30th from 11:45am-1:30pm.
Did you know that Bernardo Winery is an Aggie Business? Their Enologist, Matty Ward, is a UC Davis graduate.
Cost: $60 members, $30 children (10 and under), $67 non-members includes tasting (for adults) and build your own sandwich bar.
Registration is limited to 25 people so secure your spot today! Please be sure to register by 10/24. 
About the event: 
Enjoy a 25 minute guided walking tour of the grounds which includes a tour of the winemaking process from beginning to end, some wine tasting knowledge and a family history of the owners and operators of San Diego's Best Winery. Enjoy a private wine tasting of 5 wines. Learn how Southern California was the winemaking region for many years in Old California, and see how wine was made and sold over 100 years ago at this very winery.
We will meet at 11:45am and the tour will begin at 12pm. 
Registration is Full
Tags