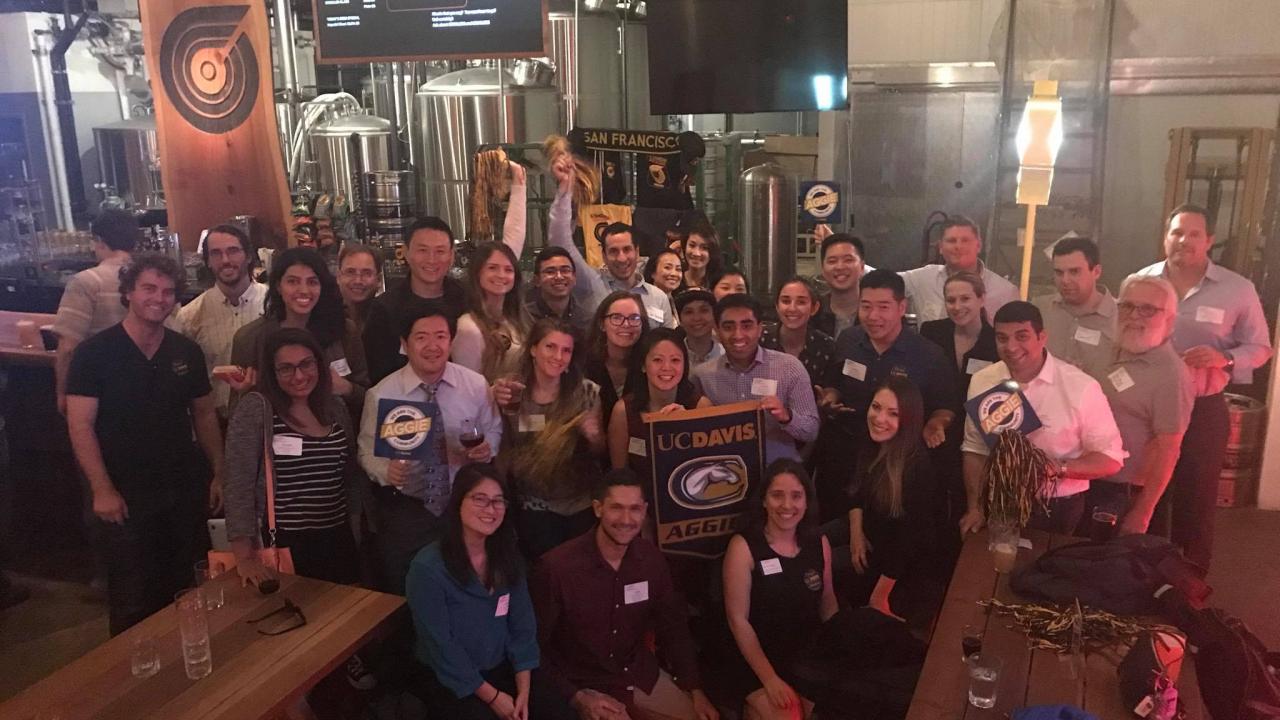 Location
Lush Lounge: 1221 Polk Street, San Francisco, CA 94109
Please join Aggies and friends at the Lush Lounge on Thursday, November 8, to give a warm welcome to the new 2018 UC Davis graduates as they make San Francisco their home. Appetizers will be provided on the mezzanine level, which we have reserved for the night! Please check in at the entrance to the mezzanine when you arrive.
Thursday, November 8
6:30 - 9 p.m.
Cost: Free for 2018 UC Davis grads
$5 for alumni and friends towards appetizers
Lush Lounge
1221 Polk Street
San Francisco, CA 94109
To RSVP, click here. 
If you have any questions about this event, please contact SF Volunteer Mason Chinkin '14. 
Tags