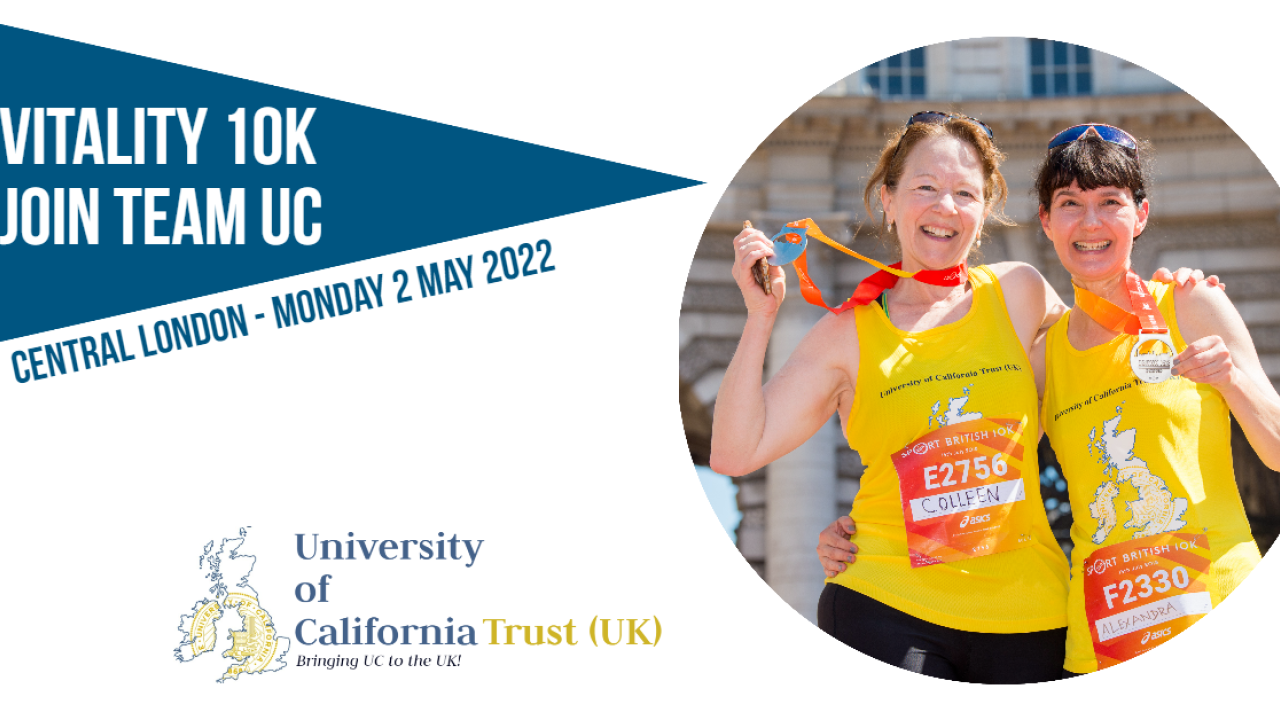 Join Team UC in the annual 10K charity run around London!
On Monday 2 May 2022, University of California Trust (UK) will be organizing UC teams in the Vitality London 10K, located in Central London. It's our 10th year of participating in a charity run! Join your campus team this year to support a campus cause that you care about!
Runners are provided with a special Team UC running vest, receive invites to monthly training runs and fundraising support from the UC Trust (UK) team and enjoy the post-run celebration with fellow teammates, family and friends! You can find more information on our website.
Those interested in joining Team UC are invited to register here. There are two options to register:
Option 1: Register with a discounted entry fee of £15 when you pledge to fundraise £200 for your team
Option 2: Register with a discounted entry fee of £29 when you make a minimum donation of £100
Those who can't run the race can still support Team UC by:
If you have any questions, please email alumni@californiahouse.org.uk.
Event Category
Tags