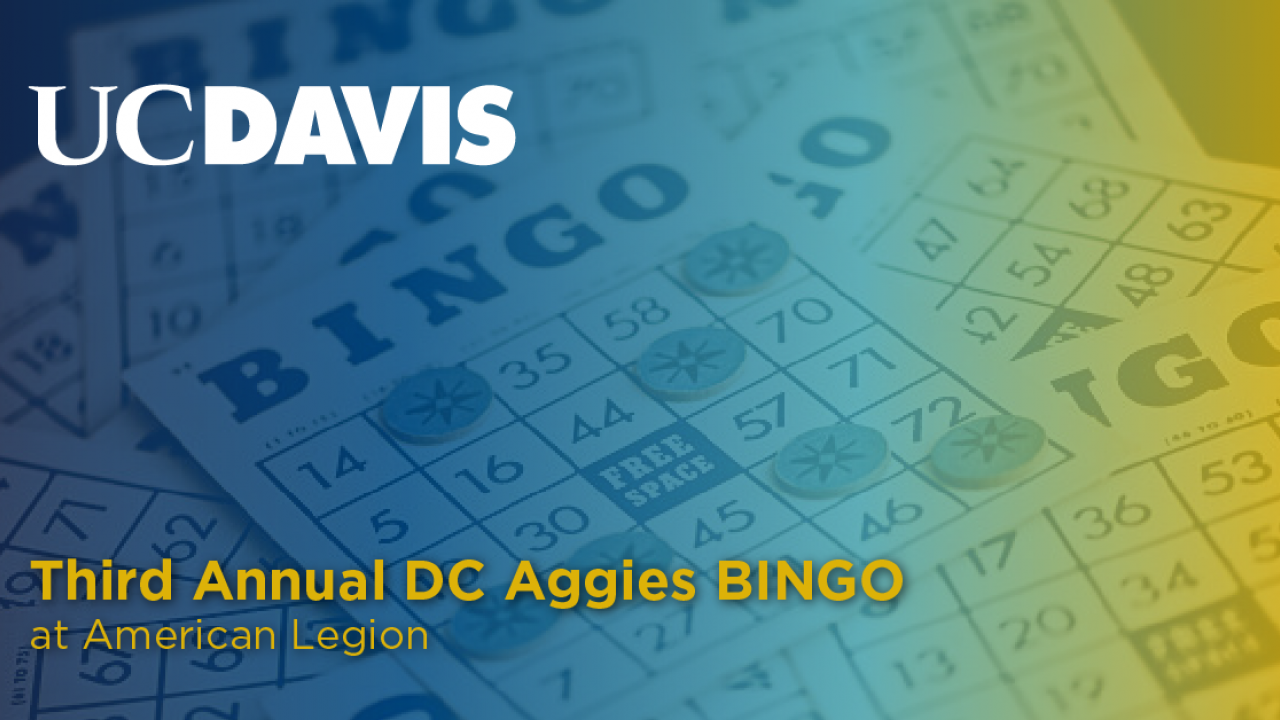 Location
American Legion Kenneth H. Nash Post #8, 224 D St. SE, Washington, DC 20003
Join your fellow UC Davis Aggies for BINGO at the American Legion on Saturday, February 15! Registration is $20 per alumnus and covers one BINGO booklet, a dabber, and a small donation to our local alumni chapter. Registration closes on February, 8, 2020.
Also, feel free to bring friends, outside food, and cash for the bar if you're interested. This event is open to the public and hugely popular, so we strongly recommend arriving at 11AM and no later than 11:30AM to guarantee a seat. Read about the day and "not-your-grandmother's-bingo" here. 
Your UC Davis registration does not guarantee you a seat.
When: February 15, 2020. Get there starting at 11am to get a seat.
Where: American Legion
Cost: $20 per person
Tags