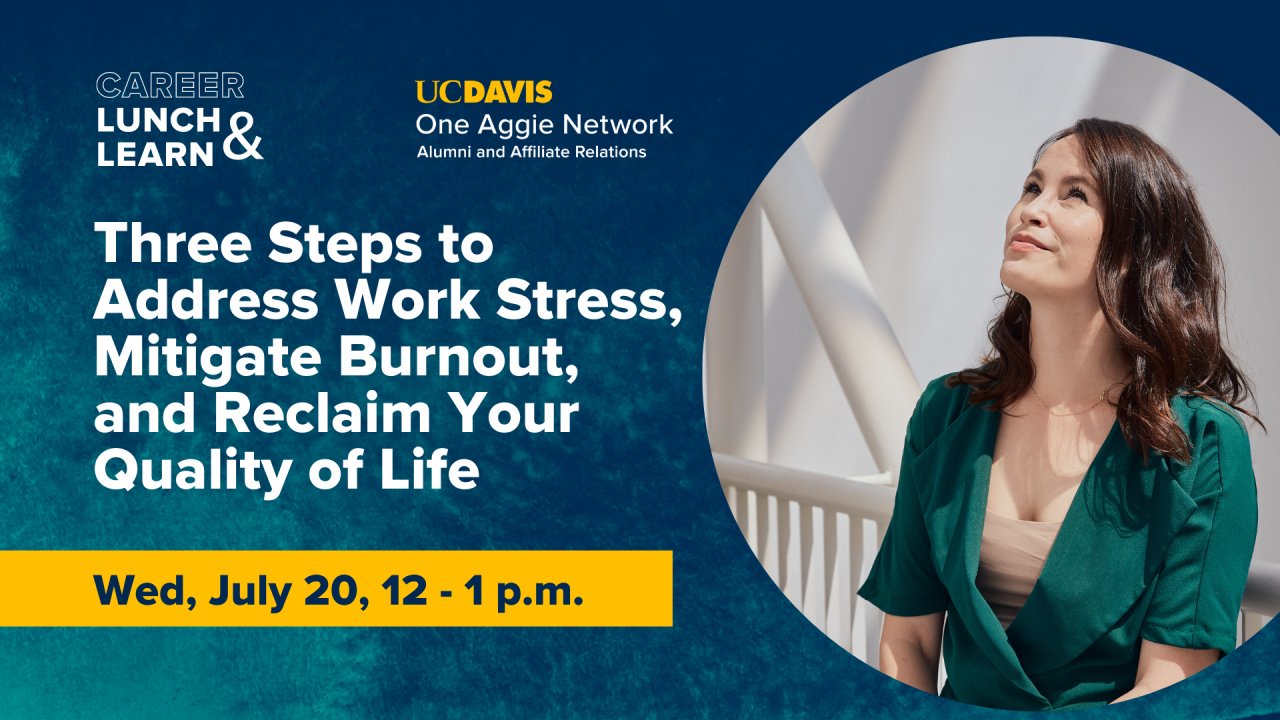 Location
Zoom link will be provided upon registration
Stress is part of life. We are resilient at dealing with occasional or temporary stressors at work, but what happens when our stress is not occasional or temporary, but accumulates over time? That's called burnout.
According to the World Health Organization, burnout is an "occupational phenomenon" that results from chronic stress which hasn't been successfully managed. Burnout can happen in employment, self-employment, parenting, or caregiving.
This workshop will equip you with tools to ensure that burnout does not disrupt your career or your quality of life. We'll explore three ways you can effectively address stress and prevent burnout:
Releasing stress through six evidence-based methods

Preventing stress by managing the volume of your work with boundaries, buffers, and margins

Reducing stress by changing the nature of your work
About the Speaker: 
Brandy DeOrnellas, PCC, ESQ. is an attorney turned coach who helps others successfully navigate their career aspirations and transitions. Brandy received a JD at Harvard Law School, a BA from UC Berkeley, and coaching certifications from UC Davis. In her coaching practice – Life By Design Coaching – Brandy partners with clients throughout their careers, from recent graduates to seasoned executives. She helps clients navigate transitions, examine their relationship between worth and work, define success for themselves, and overcome challenges to thriving at work.
Event Category
Tags