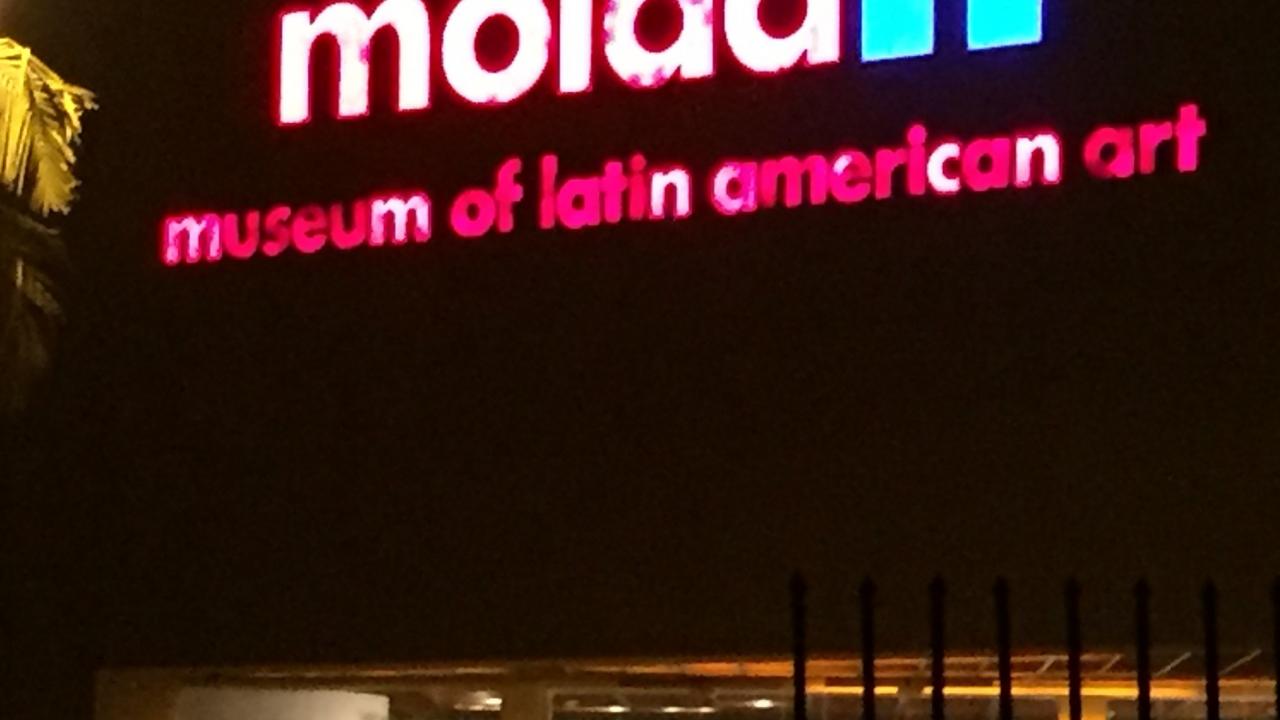 Location
Museum of Latin American Art - 628 Alamitos Avenue, Long Beach, CA 90802
Join fellow Aggies and friends for a group tour at the Museum of Latin American Art in Long Beach. At this gathering, we will enjoy the arts, learn, and network with fellow Aggies.
Sunday, March 3
1:30 - 5 p.m.
Museum of Latin American Art
628 Alamitos Avenue
Long Beach, CA 90802
No cost
Tour will begin at 2 p.m. Please plan to arrive at 1:30. Thank you. 
Register by Friday, March 1 at 12 noon. Registration is now closed.  
For more information on this event, please contact Maria Buch.
Tags