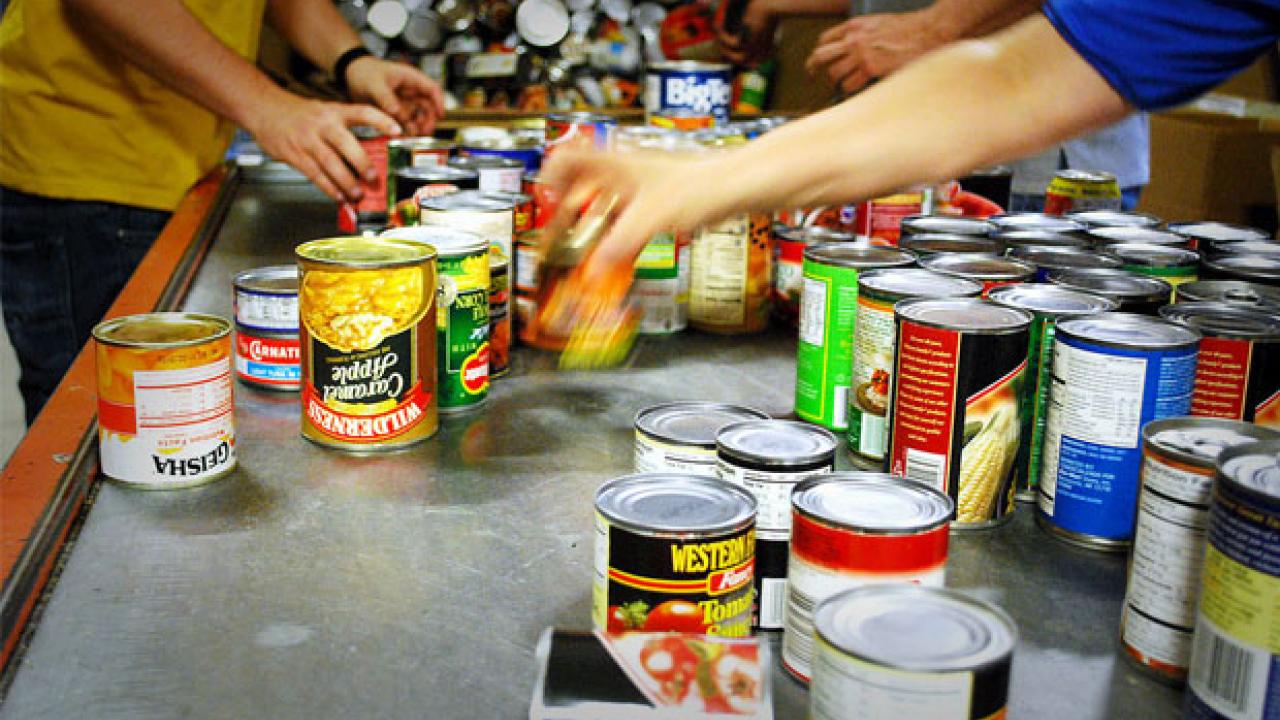 Location
815 S 96th St., Seattle, WA 98108

Please join fellow UC Davis Alumni in Seattle in helping to make this holiday season much brighter for many who are less fortunate in Western Washington by participating in the upcoming volunteer event at Food Lifeline in Seattle. UC Davis alumni will spend the afternoon repackaging canned goods and other non-perishable food items for shipments to places and people that need food the most. 
Food Lifeline distributes food collected from farmers, manufacturers, grocery stores, restaurants and retailers to over 300 food banks, shelters, and meal program throughout Western Washington, providing the equivalent of 97,000 meals each and every day. However, they can't do it without help from wonderful volunteers like you. 
The event will run for 2.5 hours, and you'll be helping to increase food security for hungry folks around Western Washington, all while getting to collaborate, network and work side by side with fellow Aggies. We can't think of a better way to show your Aggie Pride than by serving your community. To register, click the button above. Once registered, you'll receive a confirmation email within one week that contains further event information and asks you to complete one additional step. 
Thanks for your participation and we look forward to seeing you December 8th! 
Tags