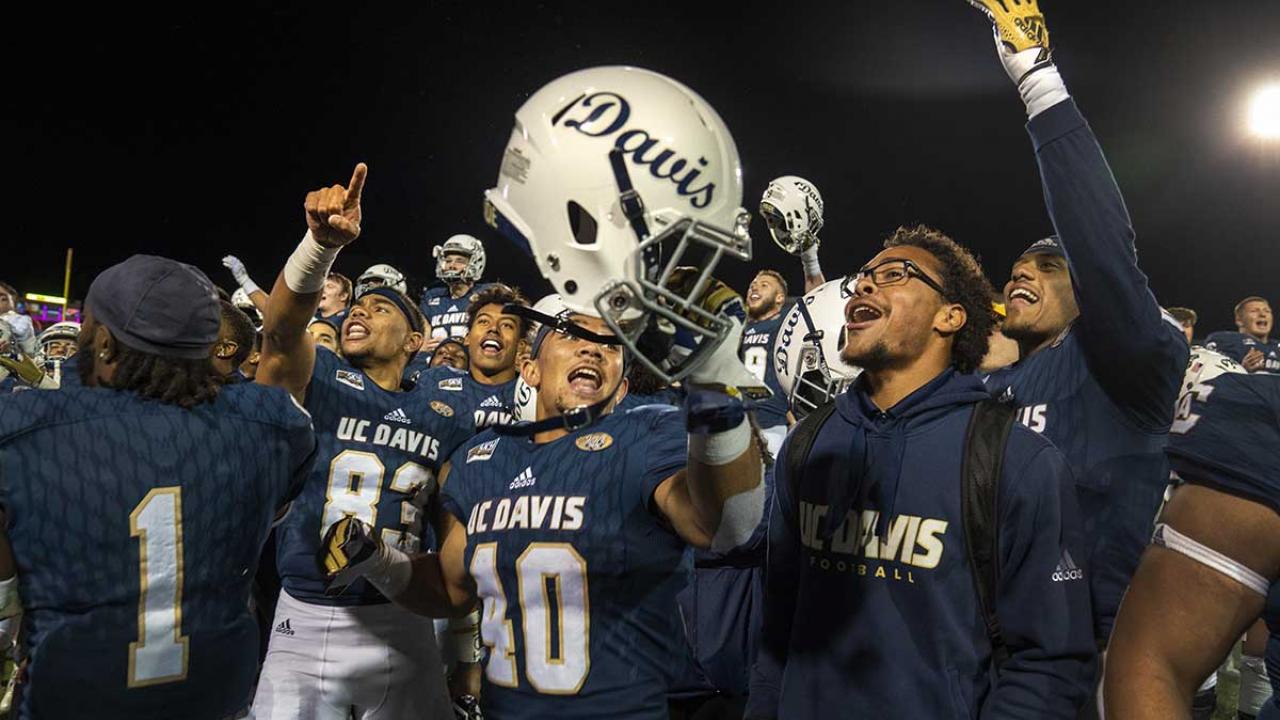 Location
Evans Diamond Baseball Field, Frank Schlessinger Way, Berkeley, CA 94720
*Registration for this event has closed* 
Join our pregame tailgate at Evans Diamond in Berkeley at 12:30 p.m. on Saturday, August 31. Then, watch the Aggies take on the Golden Bears from our UC Davis section! Bus transportation from Davis to Berkeley is available.
Tailgate Package- Registration CLOSED
Evans Diamond (Cal's baseball stadium)
12:30 p.m. - 2:30 p.m.
$45 for CAAA, Parent, Team Aggie members and season ticket holders
$60 for nonmembers
$25 for children 12 and under
Tailgate includes a buffet lunch with hamburgers, hot dogs, barbecue chicken, salad, baked beans and fresh watermelon. The package also includes soft drinks, water, iced tea and two alcoholic beverages per paying adult (beer & wine only). 
Expected speakers:
Chancellor Gary May
Athletic Director Kevin Blue
CAAA Executive Director Rich Engel
Additional Options:
Game Ticket and Tailgate (REGISTRATION HAS CLOSED)
Game kicks off at 3:30 p.m.
$80 for CAAA, Parent and Team Aggie members
$95 for nonmembers
$45 for children 12 and under
In tandem with UC Davis Athletics, we're pleased to offer game tickets in the UC Davis section. Tickets must be purchased as part of a game day package. Tickets purchased by 8/16 at 12 p.m. PST will be mailed to the address used to register and pay for the event. Tickets purchased after 8/16 at 12 p.m. PST will be available for pickup at the tailgate for those who purchase as part of a package.
Bus Transportation (SOLD OUT)
*Bus Packages are no longer available. Thank you for your interest.*
All sales are final and tickets will not be mailed after 8/16 at 12 p.m. PST. For purchases made after 8/16 at 12 p.m. PST, tickets will be available at the tailgate. They will be saved under the name of the person who registered and paid for the tickets.

Registration closes at 12 p.m. PST on Wednesday, August 28, 2019.
Transportation
Parking
For parking information at Cal, please visit Cal Football's parking website. 
We recommend parking in the Genetics Garage (Oxford St/Berkeley Way) for the easiest access to the tailgate. 
Alternative Transportation
Amtrak is a viable option for those coming from Sacramento, with a BART transfer
BART is the recommended transportation option for Bay Area residents
Important Notes on Cal Campus
Cal's campus is built on a hillside. The walk from Evans Diamond to Memorial Stadium is uphill and takes around 15-20 minutes.
Cal offers a game day shuttle that will run from West Circle to the Greek Theater and back after the game ends.
Cal offers a number of select ADA shuttle options to supplement these shuttles. More information on ADA Shuttles is available here.
Can't make it to the game? Watch it on the Pac 12 Networks (you must be a subscriber)
Tags