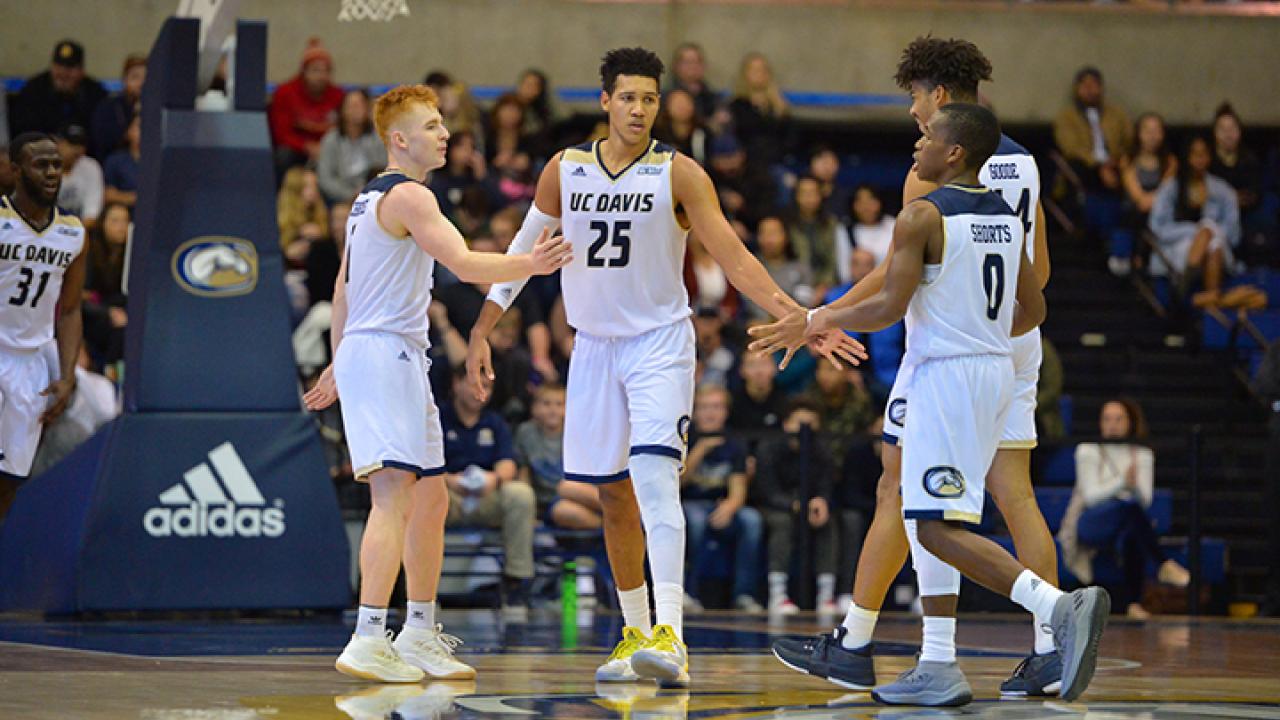 Location
NIU Convocation Center

Join your fellow Chicago Aggies for our network's FIRST EVER live gamewatch as the UC Davis Men's Basketball team takes on the NIU Huskies at Convocation Center December 5th. No car? No problem- email us at chicago@alumni.ucdavis.edu as we will be putting together carpool options for the game. This is our last event for the year, don't miss out! We will have a giveaway for the first 10 registrants (TBD) and with enough support, we will try to get a special extra with the coaches or team. This is a family friendly event, kids and young adults are welcome! GO AGS!
When: December 5th, tipoff is at 7pm.
Where: NIU Convocation Center, 1525 W Lincoln Hwy, DeKalb, IL 60115
Cost: $10 adults, $ 5 children. Please pre-register using the link above.
Wear: Your Aggie blue and gold. Giveaway for the first 10 registrants TBD.
Who: All UC Davis Alumni, friends, parents and children. This is a family friendly event.
Questions or contact: Chicago@alumni.ucdavis.edu
Tags