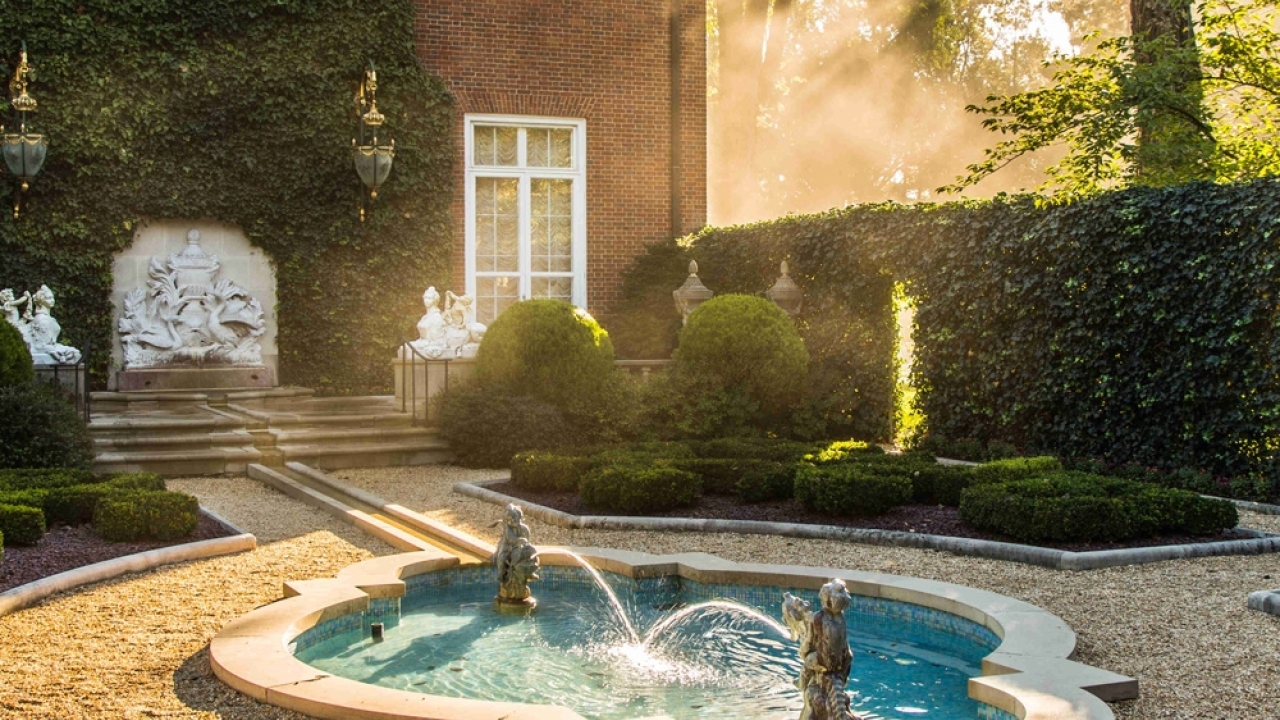 Location
Hillwood Estate, Museum & Gardens
Come explore the luxurious grounds of Hillwood Estate. Nestled in the hills of Northwest Washington, D.C., Hillwood welcomes visitors from around the world with its gracious hospitality. Escape into an oasis only five miles from downtown Washington and explore the pristine mansion, dine at Merriweather Café, and enjoy the beauty of the formal gardens.
 
Cost: $15 per Adult, $8 per child (12 & under) - Food & Beverage not included.
When: April 15, 2023, 10:30am-12:30pm
Location: Hillwood Estate, Museum & Gardens
4155 Linnean Ave NW, Washington, DC 20008
 
Program:
Aggies will meet at the Main Gate at 10:30 to begin our group tour. The tour will be followed by words from Hillwood staff and our very own featured alum speaker Graham Davis, class of '97.
There is free parking and a cafeteria to purchase lunch, though you are welcome to bring your own. Bring a picnic blanket and your Aggie gear for this family-friendly Picnic Day! 
*Group is limited to 25 people*

About our Speaker: Graham Davis currently serves as Agriculture Marketing Specialist, Domestic Hemp Production Program (DHPP). Graham spends most of his time outlining the key provisions of the Domestic Hemp Production Program (DHPP) Regulations (86 FR 8896) to stakeholders. In addition, Graham has developed the educational training materials for individuals interested in becoming USDA certified hemp sampling and has a leadership role working to develop training resources to promote stakeholder understanding of USDA Domestic Hemp Production Program Final Rule, regulations, and best practices.
 
Graham has been with the federal government for 14 years. He first started his public service working as the Plant Health Care Specialist of the Smithsonian Gardens for 7 years. He then walked across the street to work for the USDA's National Organic Program for 5 years. Graham has been with USDA's Domestic Hemp Program since January of 2021. 

Questions & Inquires contact:
- Network Leader: Susi Haworth at susihaworth.aggiefamily@gmail.com
- UC Davis Staff liaison : Ashley Pelham at anpelham@ucdavis.edu 
Event Category
Tags