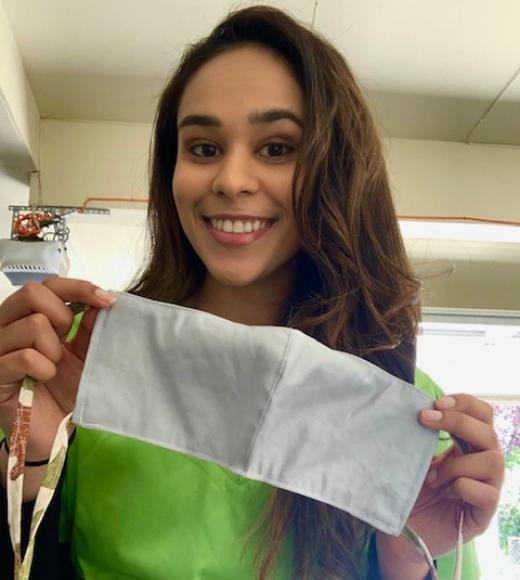 Bio
Medical Assistant Divya Patel '19 was fearless working with patients during this pandemic until her clinic, AFC Urgent Care in Newark, ran low on personal protective equipment.
"I still feel anxious going into work as we never know what cases can walk through the door, but I know that it is my duty to serve and continue giving back," Divya said. To help the need for PPE, Divya is sewing masks for the Fremont-based nonprofit Mask4Warriors, which has donated more than 1,000 handmade masks to nearby hospitals.
"Showing compassion and giving back is in the heart of each Aggie and for me, it's important to carry the values I learned and practiced at UC Davis to show my commitment to the community," she said.
We couldn't agree more. Thank you, Divya!
How are you helping? Tell us your story.
Tags