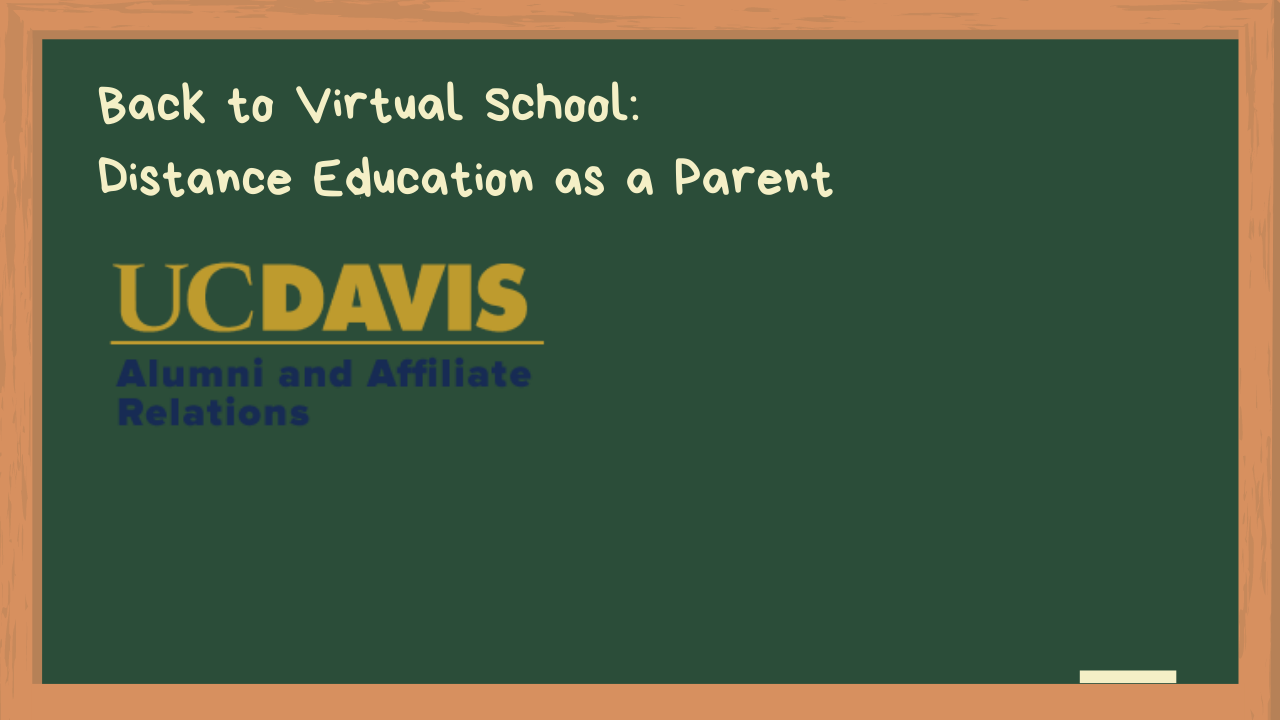 As the start of the new school year draws closer, many K-12 schools have announced plans to engage in distance learning in a hybrid or fully virtual classroom format. Parents of K-12 students once again look to transform their homes and kitchen tables into classrooms. This webinar will give parents distance education tips from UC Davis educational experts. We will highlight distance education resources at UC Davis that parents can use to support their children's education.
Recording of the webinar will be sent to all registered participants. We encourage you to register even if you are unable to attend live. 
Date: Wednesday, August 5th 
Time: 12pm-1pm PST
Zoom link will be provided to all registered participants. Please do not share this link to non-registered participants.
Speaker Biographies
Dr. Harry Cheng, Professor College of Engineering 
Harry Cheng, professor of mechanical and aerospace engineering at UC Davis, in the College of Engineering, is director of the UC Davis Center for Integrated Computing and STEM Education. Founded by Cheng in 2010, the center develops educational technologies and curriculum, and provides professional development for teachers to teach K-12 math with hands-on coding, robotics and making. C-STEM is now a UC-approved educational preparation program for undergraduate admission for all University of California campuses. 
Dr. Rebecca Ambrose, Professor School of Education
A former middle school math teacher, Rebecca Ambrose pursued a doctoral degree to gain a fresh perspective on the issues she observed in her classroom. Now a professor and the director of teacher education at the UC Davis School of Education, Ambrose researches how children solve mathematics problems and works with teachers to apply what she has learned about the informal strategies children employ to differentiate and improve instruction in math.
Dr. Beth Slutsky, California History-Social Science Project
Beth Slutsky earned her Ph.D. in U.S. history from the University of California, Davis (UC Davis), where she focused her study on the U.S. during the Cold War and Women's history. Slutsky has teaching experience at both the secondary and post-secondary levels, and has worked extensively with teachers as part of the UC Davis California History-Social Science Project professional development team. She is one of the lead authors of California's History-Social Science Framework, which guides K-12 history-social science instruction in the state. 
Tags