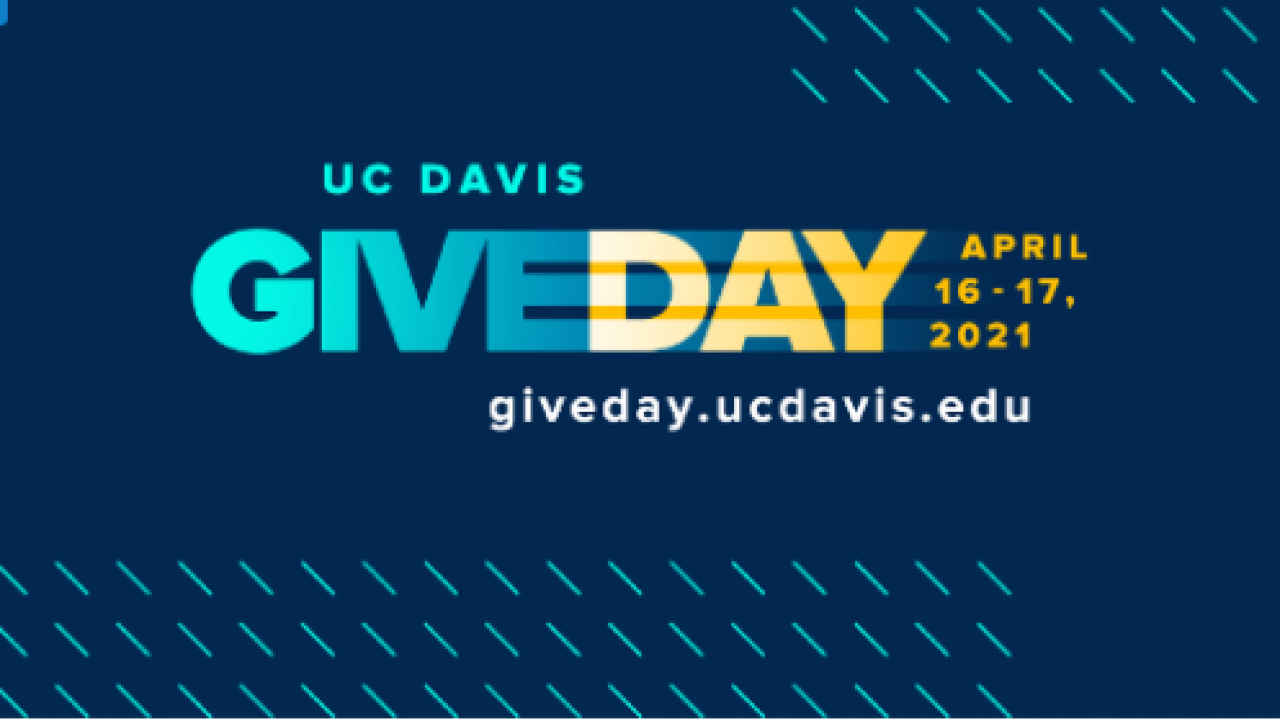 Congratulations to Scott Judson, David Richardson, and Phaedra Link for  winning our Social Ambassador giveaways! Thank you and all of our ambassadors for their support.
On this year's Give Day (April 16-17), the Cal Aggie Alumni Association (CAAA) is raising funds for the Chicanx Latinx Alumni Association student scholarships, CAAA student scholarships, CAAA programming, and Aggie Parent and Family Council student scholarships. You can support these initiatives by registering as a Give Day Social Media Ambassador and sharing these giving opportunities with your network! Social media sharing is the key to a successful Give Day for UC Davis. You can help broaden the reach of our Give Day challenges by emailing, sharing, forwarding, and posting on all of your social media channels. The challenges play a critical role in continuing our scholarship programs and ability to support our Aggie community. As a thank you, CAAA  will give away a UC Davis sweatshirt, olive oil or honey to the top CAAA Social Media Ambassador. All CAAA ambassadors will be eligible for additional raffle prizes. Not sure how to be an ambassador? Check out the resources below! 
When you sign-up as an ambassador, be sure to select the Cal Aggie Alumni Association as one of your affiliations.
Resources for Give Day Social Media Ambassadors
Tags