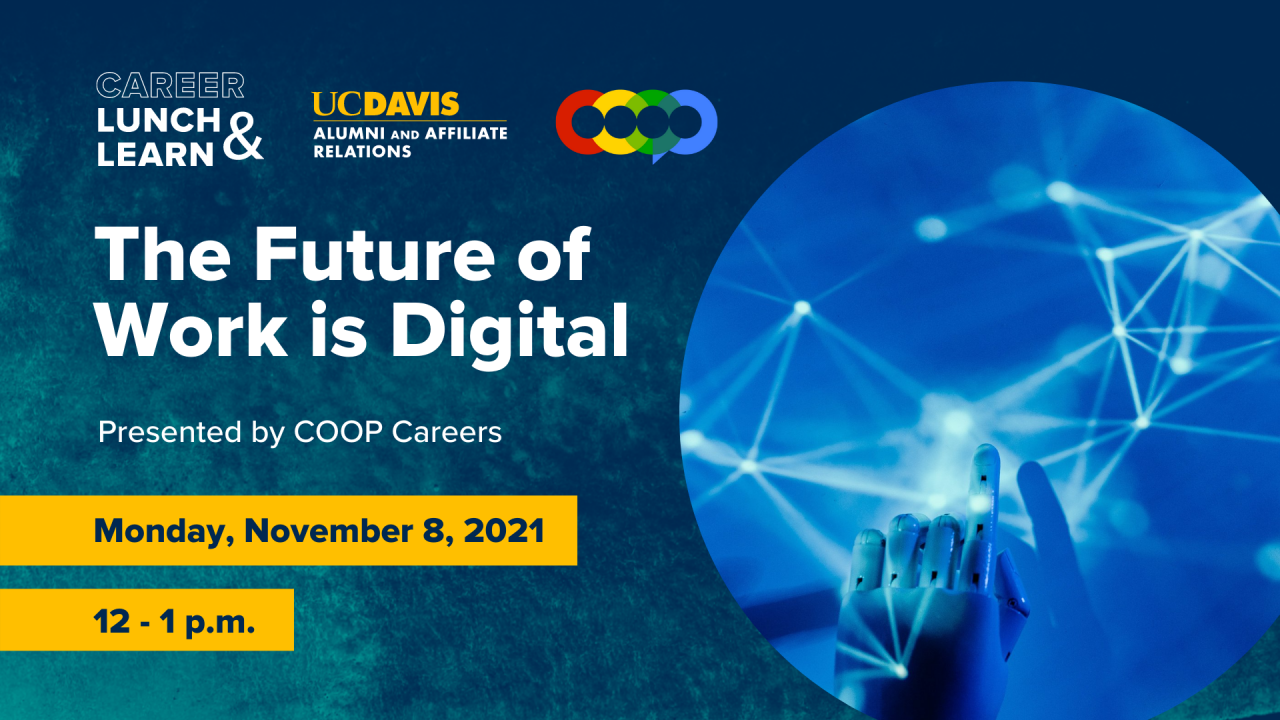 Location
Zoom link will be provided upon registration
Facilitated by COOP Careers, this virtual workshop on November 8th at noon (Pacific Time) will walk through automation, digitalization, and how you can prepare for the future of work. Participants will come out feeling more confident in dealing with the uncertainty as we go through the rapid growth of digitization and automation in our economy. 
Participants will also have an opportunity to learn more about COOP Careers and the role its programs play in helping recent grads jumpstart meaningful careers in media, tech, design, and more. 
About COOP Careers
COOP Careers is a non-profit whose mission is to overcome underemployment through digital skills and peer connections. COOP offers three program tracks in Digital Marketing, Tech Sales, and Data Analytics. COOP currently has 3 locations in California (San Francisco, San Jose, Los Angeles) and its program is fully funded meaning it is of no cost to eligible participants.
Tags