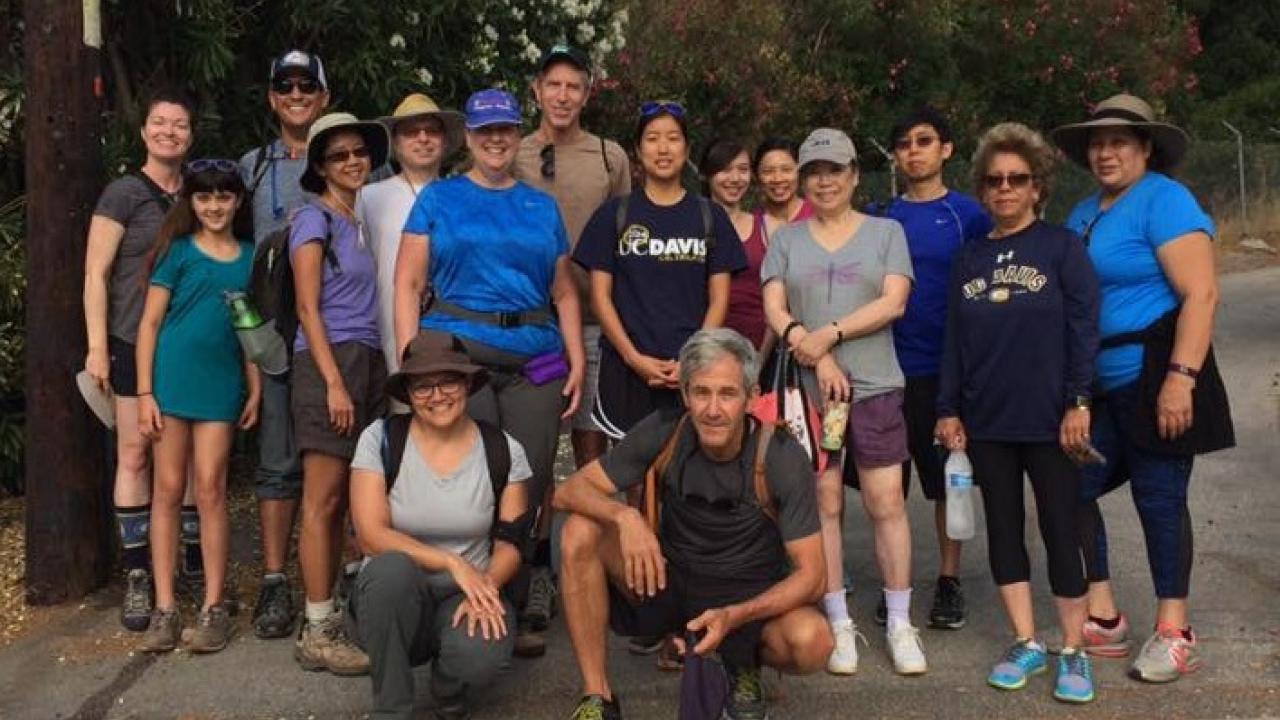 Location
Hike: Lighthouse Loop Trail DL Bliss State Park and Reception: Sidellis Brewery - 3350 Sandy Way South Lake Tahoe, CA 96150
Morning Hike
Lighthouse Loop Trail
Join our Active Aggies on this September hike on the Lighthouse Loop Trail in DL Bliss State Park Lake Tahoe. This will be a 2.3 mile loop with a pace set to complete in approximately 2.5 hours for this easy to moderate hike.
To get to the trail, enter the park through the main entrance ($10 parking fee). Then follow the road until you see the parking area on the left side. Park there and you will see the trail head directly across from you on the other side of the road. Look for the blue van that our volunteer Virginia will be driving. We'll meet at 9 a.m. at the trail head. There is limited parking, so plan to be there before 9 a.m. Throughout the hike, there is about 500 ft of elevation change. During the hike, there will be time to take water and photo breaks. Come out and meet fellow Aggies and friends. This is a family friendly hike. 
Lighthouse Loop Trail - Lake Tahoe
9 a.m. - Meet at trail head
Lighthouse Loop Trail
DL Bliss State Park
9881 Hwy 89
South Lake Tahoe, CA 96150
**Dogs are NOT allowed on any trails.**
Afternoon Social Reception
Sidellis Lake Tahoe Brewery
After the hike or if you can only come in the afternoon, please join fellow Aggies and friends for a no host networking reception at Sidellis Lake Tahoe Brewery from 1 - 3 p.m. Chris Sidell '15 is the co-owner of Sidellis Lake Tahoe Brewey and will be donating $1 per pint of Sidellis beer purchased to support the UC Davis Tahoe Environmental Research Center (TERC). This is a great opportunity to meet fellow Aggies who love the lake and informally learn about TERC. Come join us for a good time and a good cause.
Reception
1 - 3 p.m.
No host
Sidellis Lake Tahoe Brewery
3350 Sandy Way
South Lake Tahoe, CA 96150
Online registration is now closed.
If you have questions about the hike, please contact Virginia Chandler '12.
If you have any questions about the Sidellis Reception, please contact Jennifer Prahl.
Tags